Homeopathic Formulas for Vaginal Yeast Infection Relief
What is Homeopathy?
The practice of homeopathic medicine, or homeopathy, has existed for more than 200 years…
What is a Yeast Infection?
A vaginal yeast infection occurs when too much yeast grows in the vagina. Very common, affecting…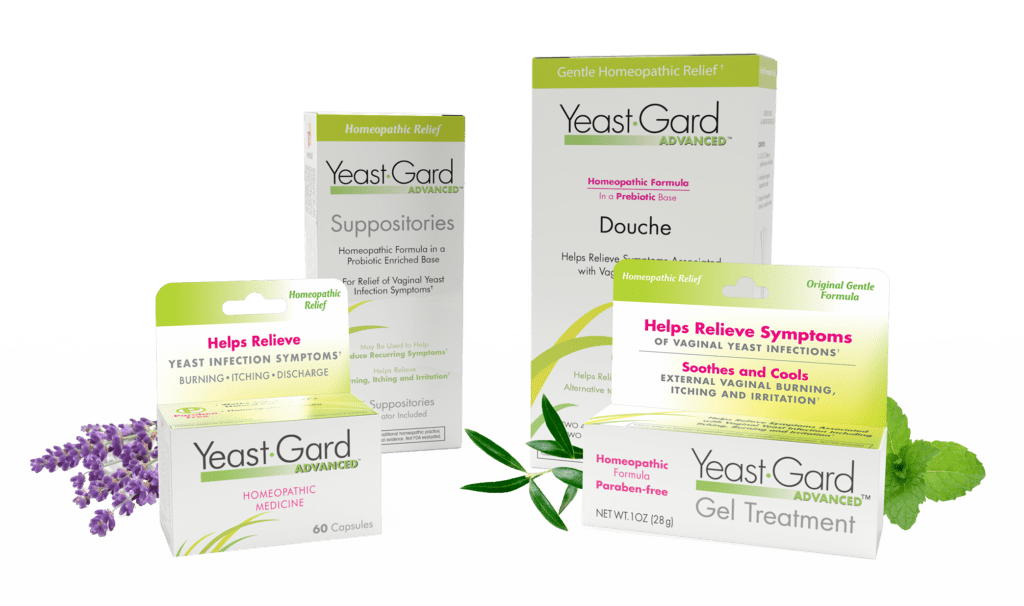 Gentle Homeopathic Relief
All of our YeastGard Advanced products are formulated to provide homeopathic, gentle relief from the itching, burning and irritation associated with yeast infections. YeastGard Advanced delivers its unique homeopathic formulas in a variety of formats, including probiotic-enriched bases, allowing you to choose the product that best meets your unique needs. YeastGard may also be used as a complement to traditional feminine anti-fungal treatments.
Claims based on traditional homeopathic practice, not accepted medical evidence. Not FDA evaluated.
"I think that this is a great and helpful product. It helped to stop the problems and symptoms that had been recurring monthly."
"Using this daily has reduced the amount of yeast infections! Totally recommend! I love that it's homeopathic and can be used with other products if need be."
"Easy to use and offers quick relief, what else can you ask for!"