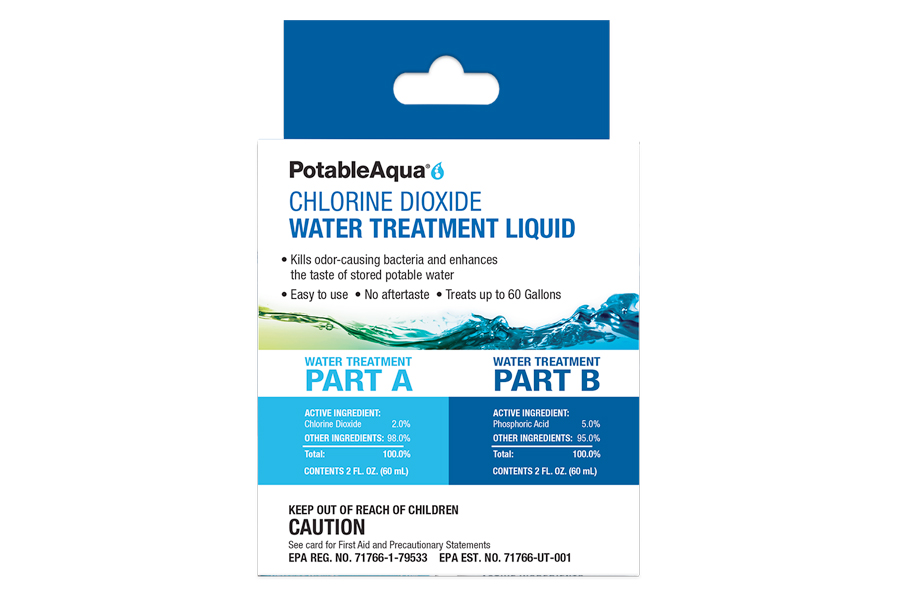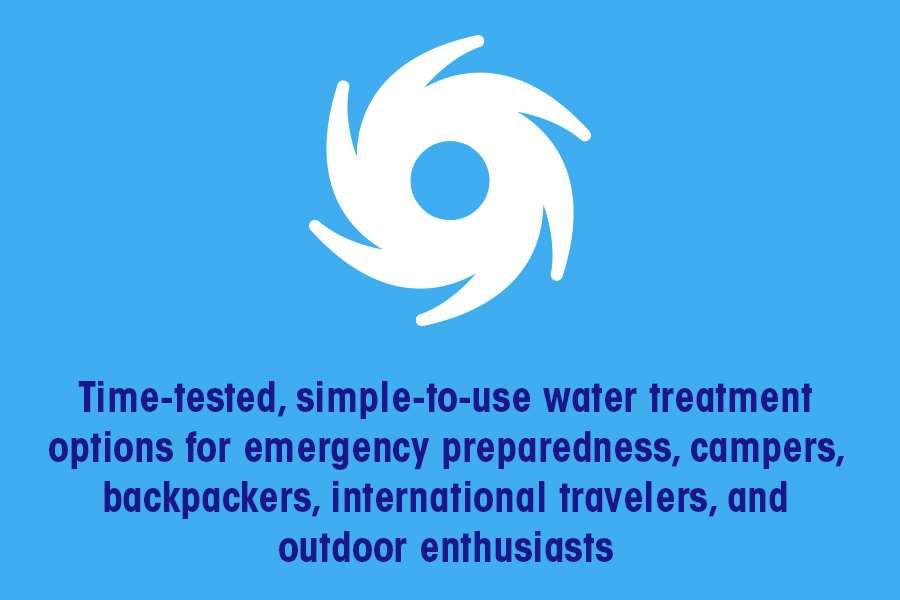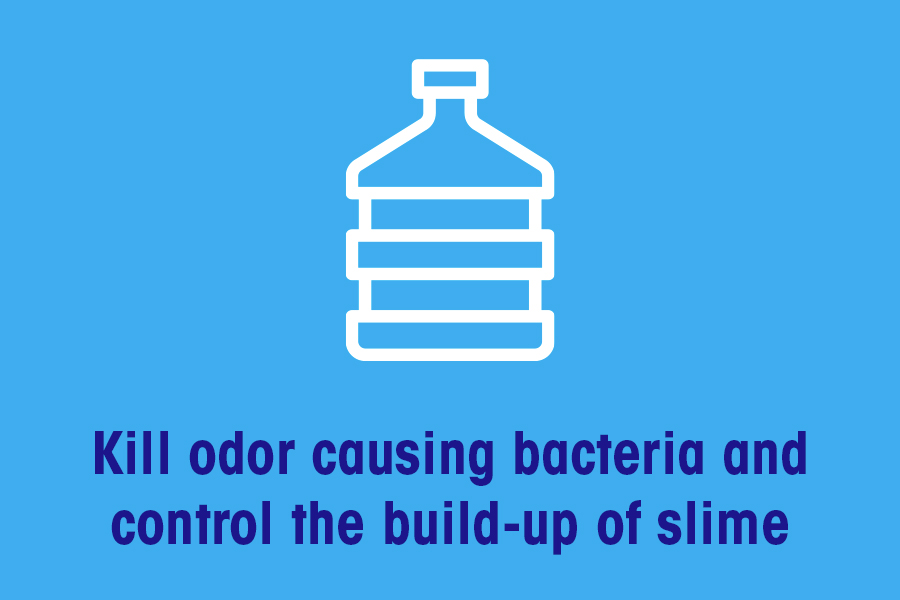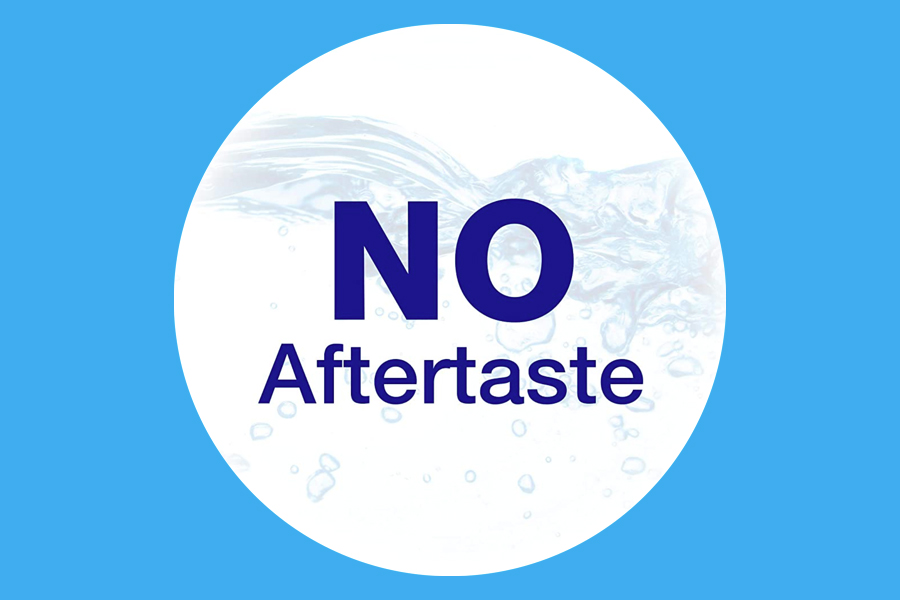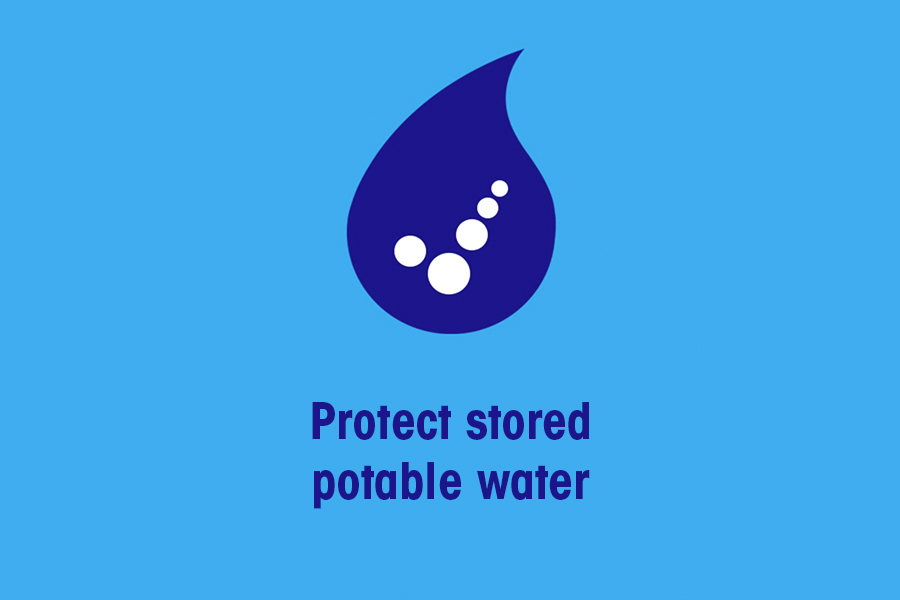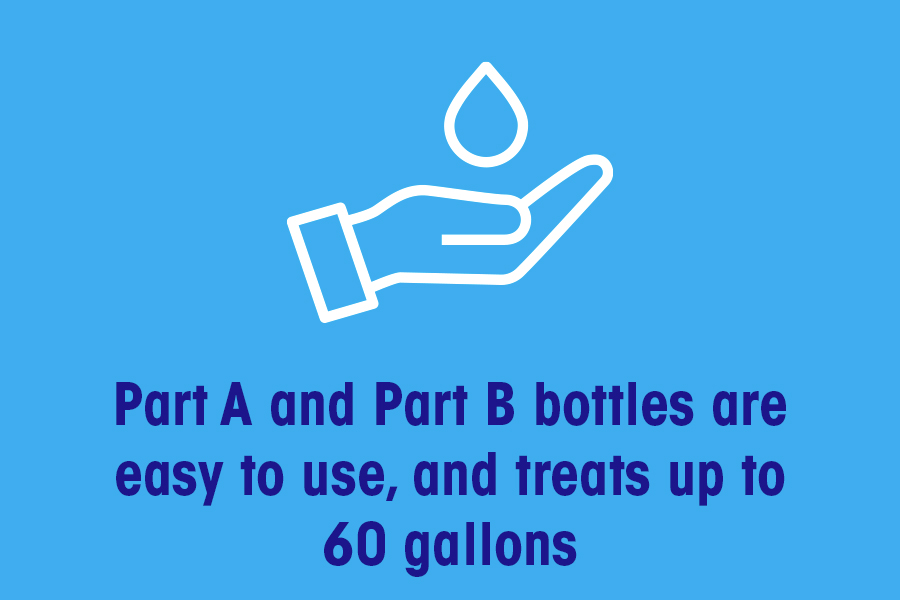 Potable-Aqua-Chlorine-Dioxide-Liquid-Hero-Image
Potable-Aqua-Chlorine-Dioxide-Liquid-Emergency-Preparedness
Potable-Aqua-Chlorine-Dioxide-Liquid-Kill-Bacteria
Potable-Aqua-Chlorine-Dioxide-Liquid-No-Aftertaste
Potable-Aqua-Chlorine-Dioxide-Liquid-Protect-Stored-Water
Potable-Aqua-Chlorine-Dioxide-Liquid-Treats-up-to-60-gallons






Potable Aqua Chlorine Dioxide Water Treatment Liquid
Treat stored potable water with Potable Aqua Chlorine Dioxide Water Treatment Liquid
Kill odor causing bacteria and control the build-up of slime in your water storage container
Part A and Part B bottles are easy to use, with no aftertaste, and treat up to 60 gallons
For best results cap storage container tightly and store water away from heat and sunlight. If proper precautions aren't taken additional treatments may be necessary.
Potable Aqua, the most trusted name in water purification products. Potable Aqua is used by militaries and relief organizations around the world. Potable Aqua products provide time-tested, simple-to-use water treatment options for emergency preparedness, campers, backpackers, international travelers, and outdoor enthusiasts.
Directions:
Before storing water, make sure to clean storage container including lid.
Potable Aqua Chlorine Dioxide liquid water treatment comes in two bottles, Part A and Part B. Before use refer to the provided chart for the correct amount of Part A and Part B needed to treat your stored water.
First, mix the needed amount of Part A and Part B in a clean cup. Let mixture react for 5 minutes before adding to your stored potable water.
Add the mixture to your stored water, then stir or shake the stored potable water container. Let the potable water container sit for 15 minutes, for very cold water let it sit for 30 minutes.
Your stored water is now ready for use.
Ingredients:
Part A:
Chlorine Dioxide 2.0%
Other ingredients 98.0%
Part B:
Phosphorus Acid 5.0%
Other ingredients 95.0%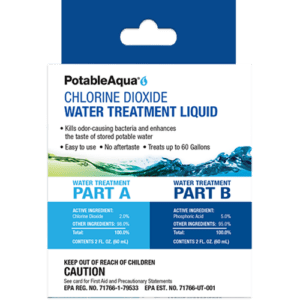 Frequently Asked Questions
The packaging says it kills "odor-causing bacteria" but doesn't mention anything about Giardia or Cryptosporidium.
This product has not been tested on Giardia or Crypto and is labeled only for protection from bacteria in stored potable water.
Can this be used on non-potable water out of a lake or stream?
This is for killing bacteria in stored water, it is not for water purification. It is for the treatment of stored long term potable water, not river water.
Can these drops be used in an aluminum canteen?
Yes, it is fine to use Potable Aqua Chlorine Dioxide treatment drops in an aluminum storage container in accordance with the directions for use.
Available at