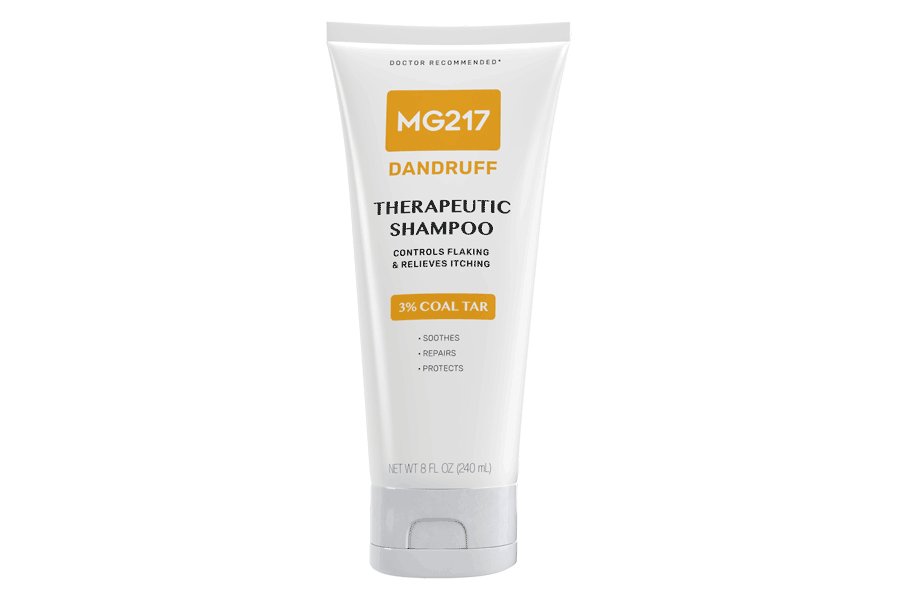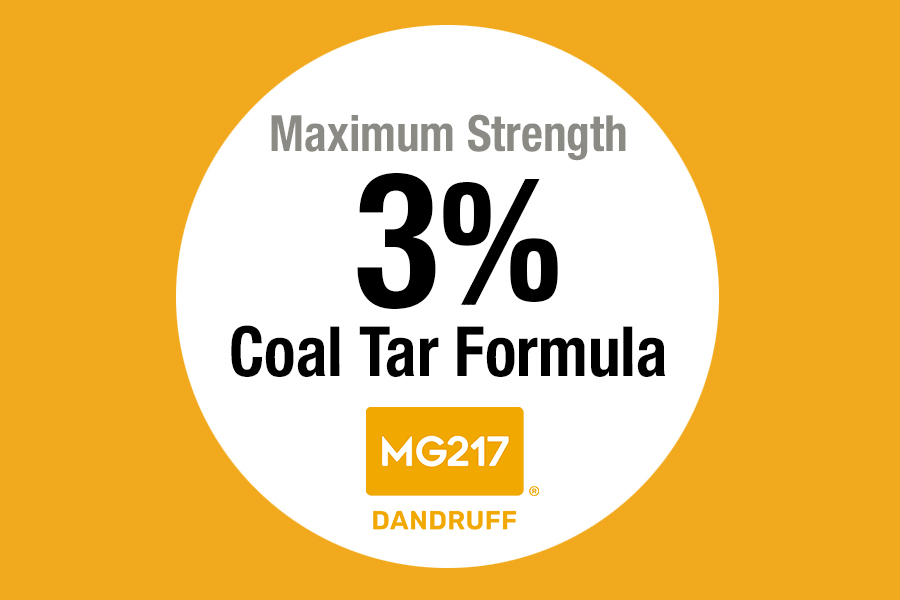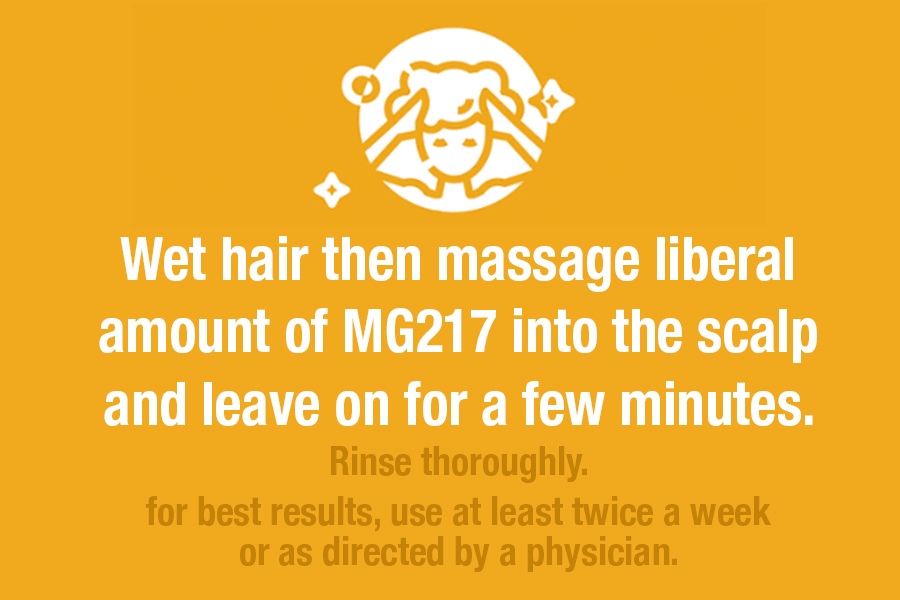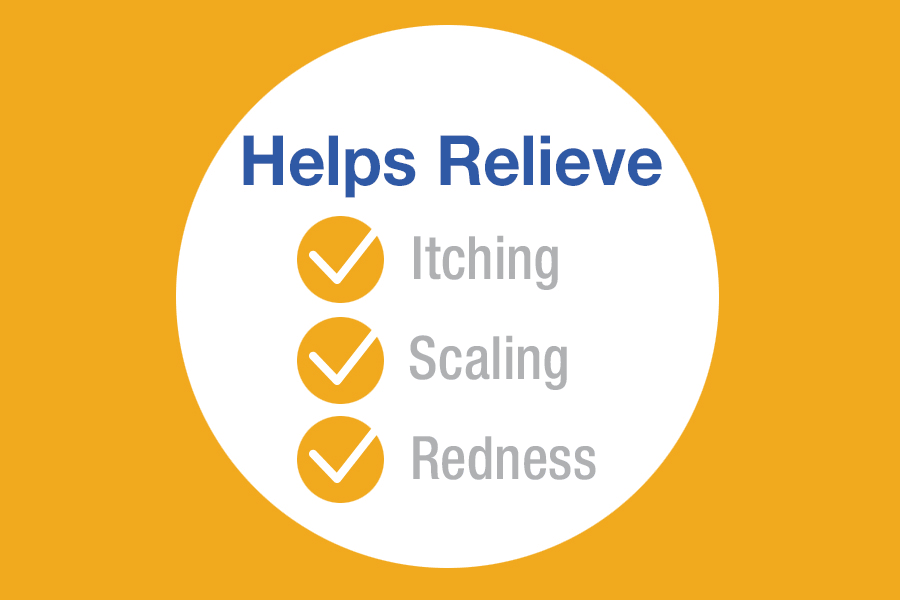 Dandruff-CoalTar_A-900X600
Dandruff-HelpsRelieve-900X600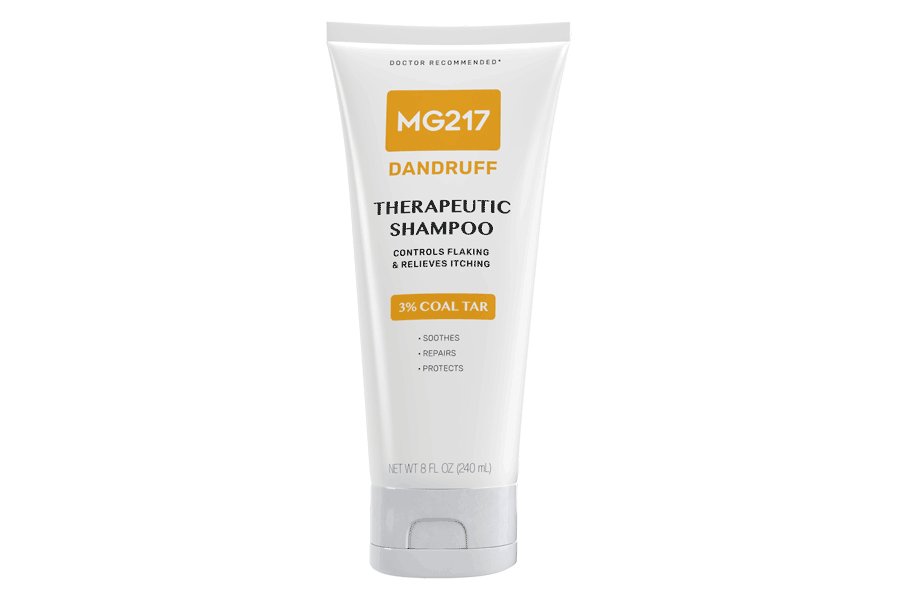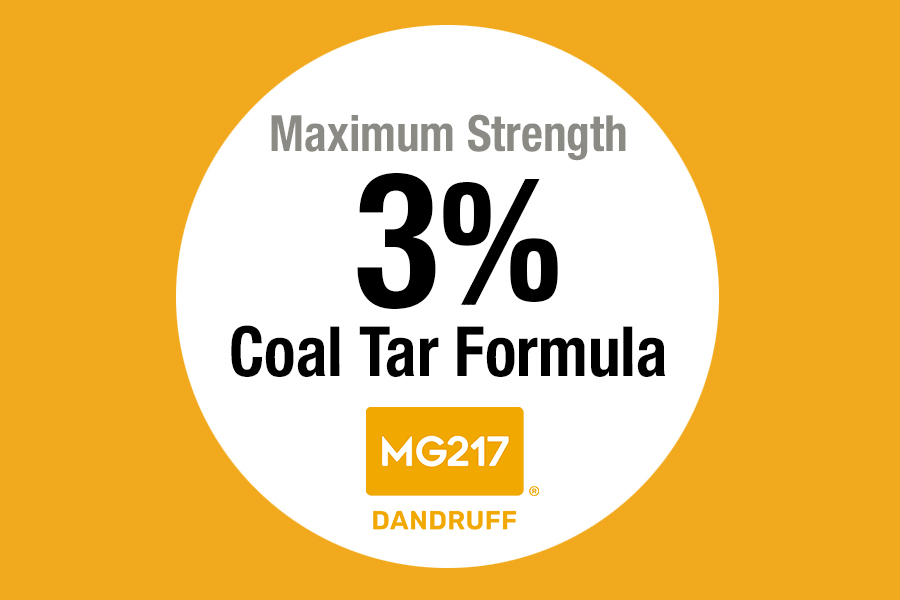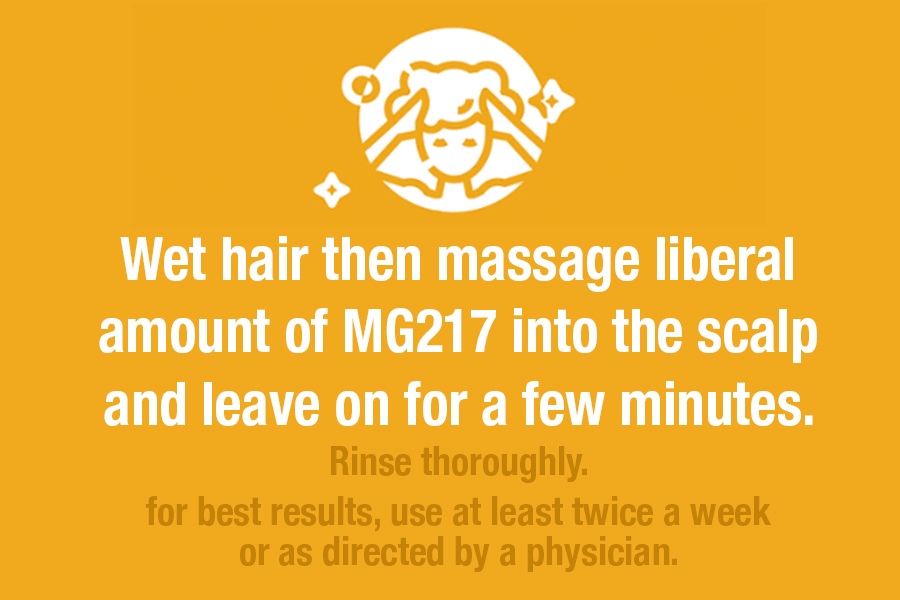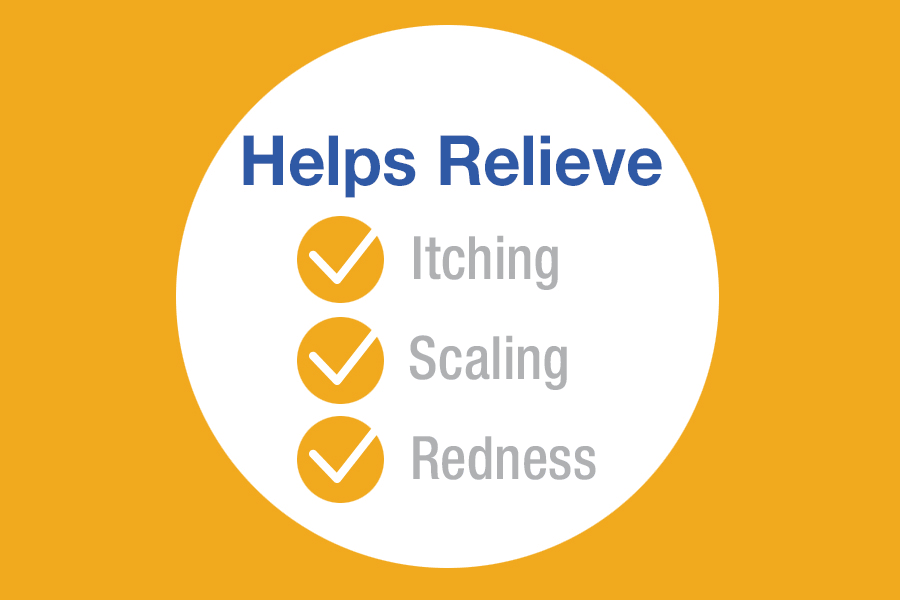 MG217 Dandruff Therapeutic Shampoo
Maximum strength coal tar formula relieves itching and irritation associated with dandruff
Helps control scaling, flaking, and redness
Conditioning formula leaves hair clean, soft, and manageable
Helps prevent symptom recurrence
Description
Control Scalp build-up and dandruff with MG217 Dandruff 3% Coal Tar Dandruff Shampoo. Formulated with 3% Coal Tar, this medicated dandruff shampoo for dry scalp provides temporary relief from itching, flaking, and scalp irritation. Psoriasis, dandruff, and seborrheic dermatitis don't stand a chance against this medicated dandruff shampoo for scalp problems. This shampoo soothes, repairs, and protects your hair and scalp. Coal Tar is a doctor recommended active ingredient for the control of dandruff and helps prevent recurrence.
Directions for Use
Shake well before using. Wet hair then massage liberal amount of MG217 Dandruff into the scalp and leave on for several minutes. Rinse thoroughly. For best results, use at least twice a week or as directed by a physician.
Drug Facts
Active ingredient
Coal Tar 3% (from Coal Tar Topical Solution, USP 20%)
Inactive ingredients
Deionized Water, Sodium Lauryl Ether Sulfate, Cocamidopropyl Betaine, Lauramidopropyl Hydroxysultaine, Palmitic Betaine, Guar Hydroxypropyltrimonium Chloride, Hydrolyzed Collagen, Phenoxyethanol, Methyl Paraben, n-Butyl Paraben, Ethyl Paraben, Isobuytl Paraben, Propyl Paraben, Fragrance, FD&C Blue #1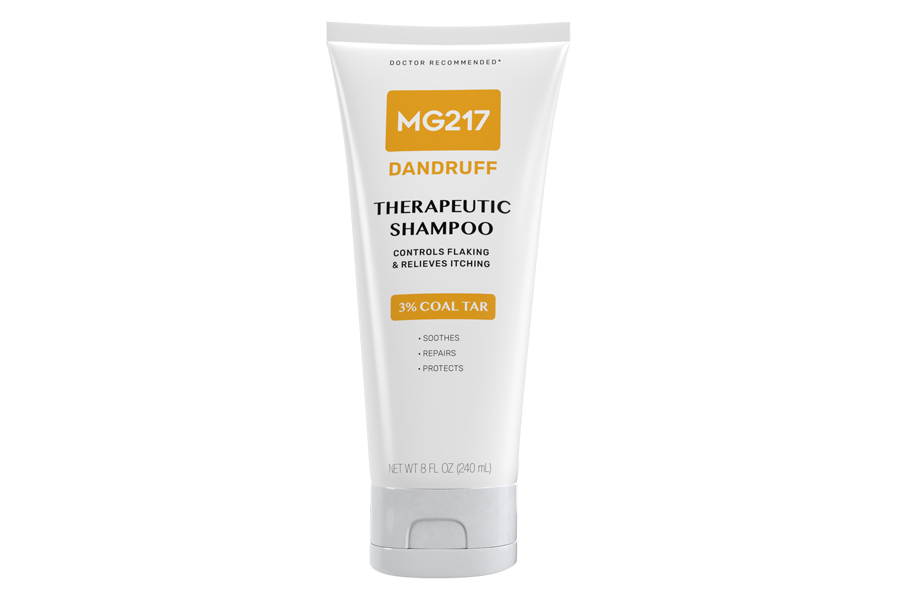 Frequently Asked Questions
Can this product be used on color-treated hair?
Yes. As long as it is used only twice a week as stated on the directions for use and they use their regular shampoo on days in between.
Why is there a warning on some of the products about containing chemicals known to the State of California to cause Cancer?
This warning pertains to coal tar, the active ingredient in a number of MG217 products, and is a requirement of the State of California. However, an expert advisory panel of the US FDA has recognized coal tar to be a safe and effective treatment for dandruff when used as directed. The FDA does not share the opinion of the State of California that this warning should be present.
Do the MG217 Coal Tar products contain steroids?
No, they do not.