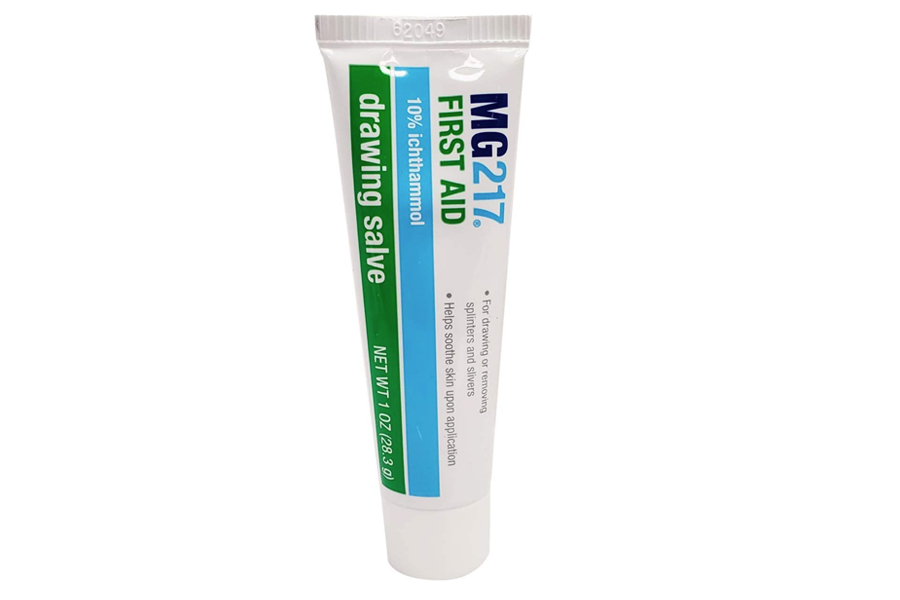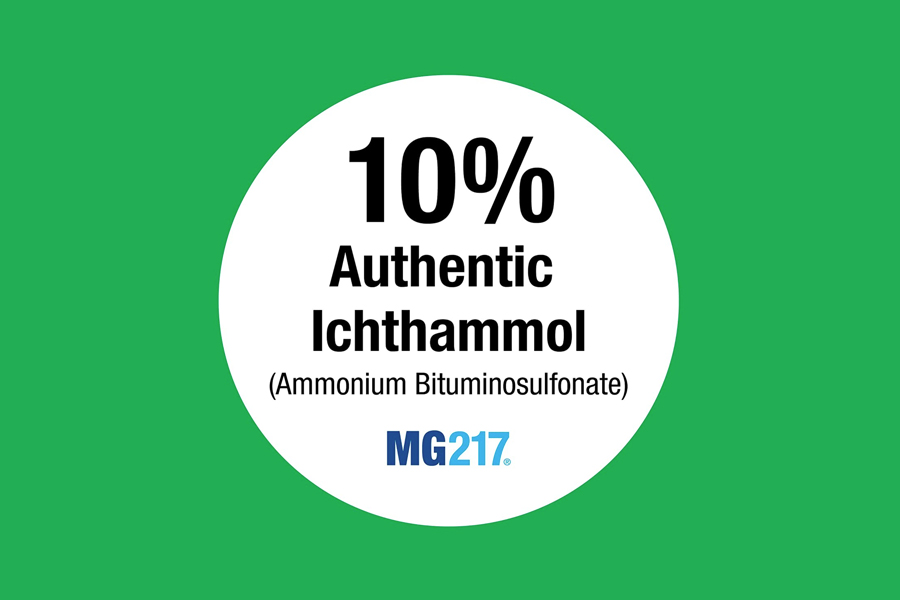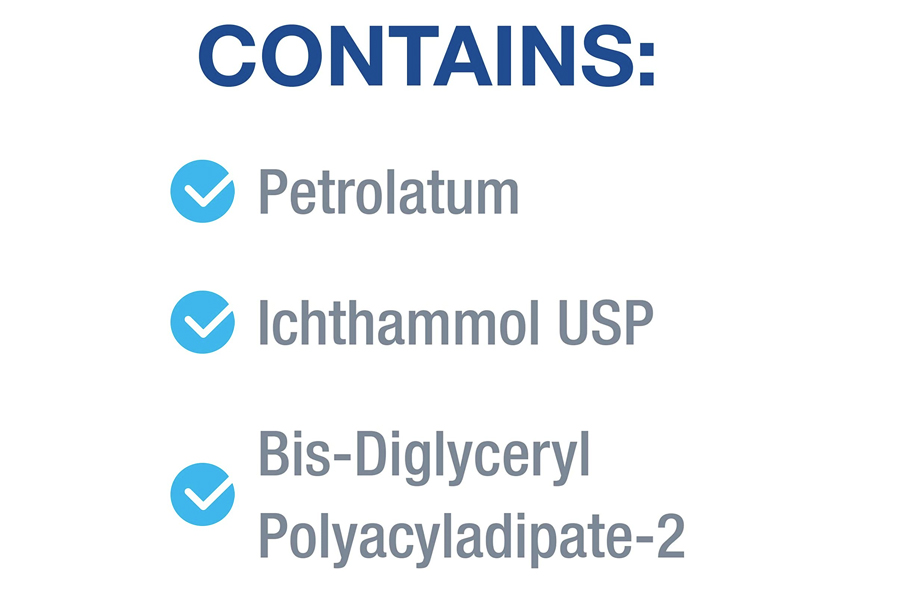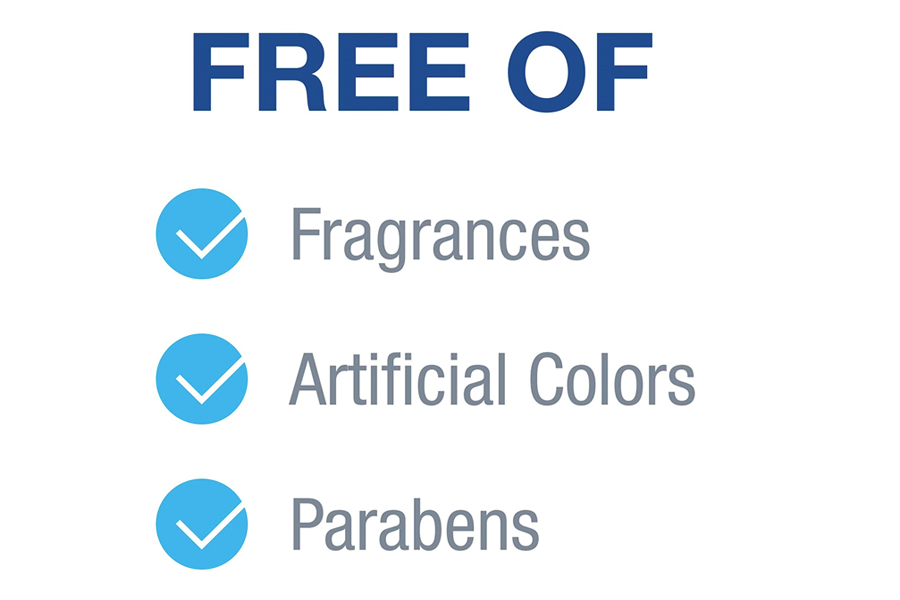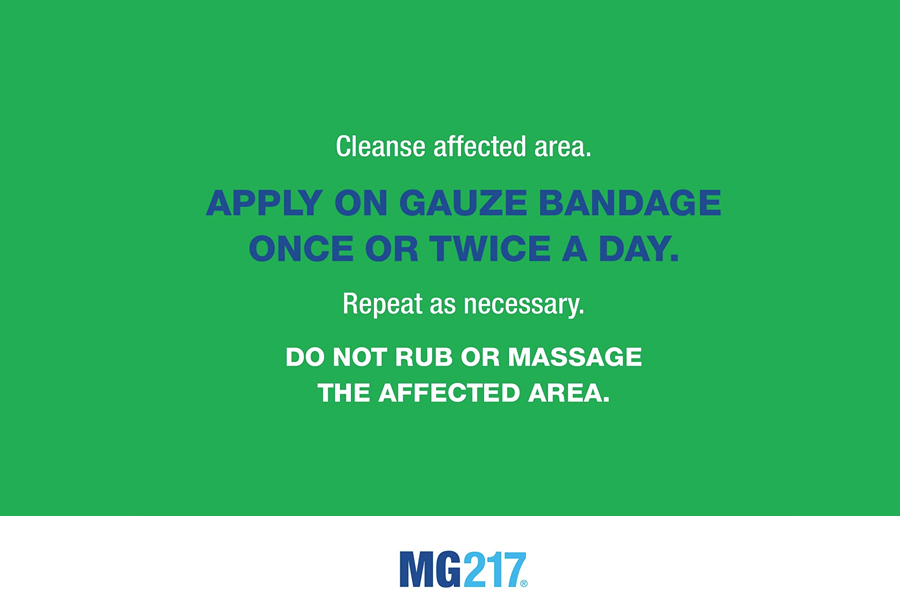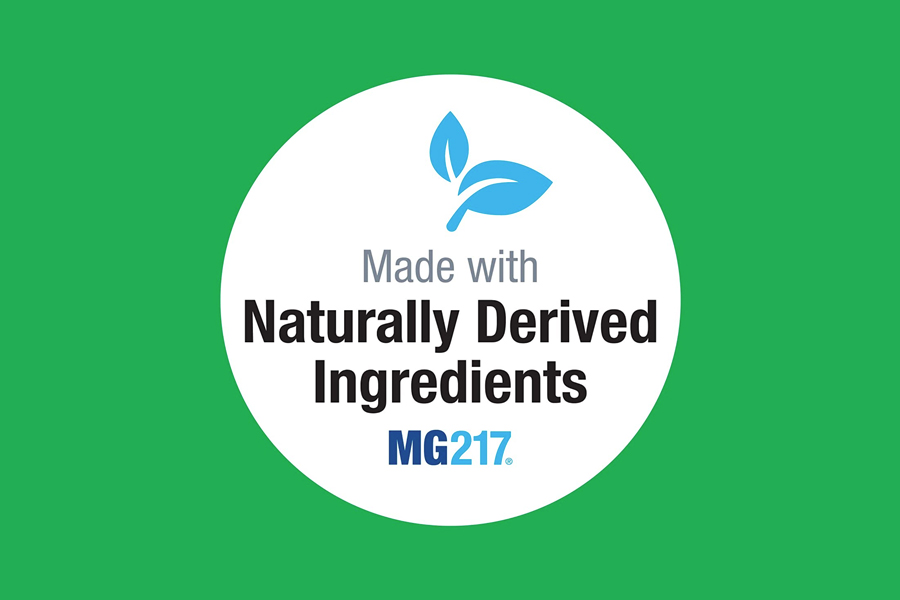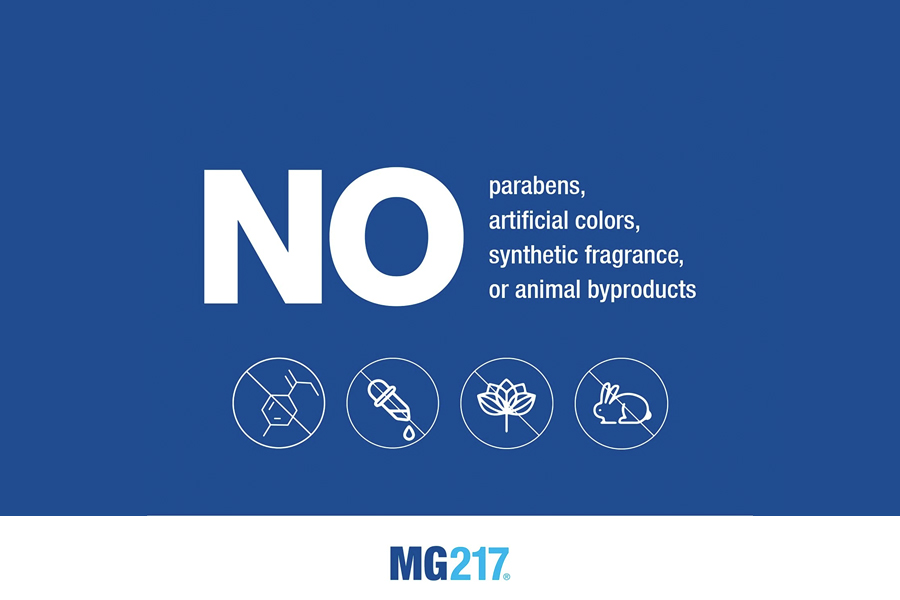 MG217-Ichthammol-Drawing-Salve-Ointment
MG217-Ichthammol-Drawing-Salve-Authentic
MG217-Ichthammol-Drawing-Salve-Contains
MG217-Ichthammol-Drawing-Salve-Free-of
MG217-Ichthammol-Drawing-Salve-How-to-Apply
MG217-Ichthammol-Drawing-Salve-Naturally-Derived
MG217-Ichthammol-Drawing-Salve-No







First Aid Drawing Salve Ointment with 10% Authentic Ichthammol
Draw or remove splinters, slivers or similar items
Made with 10% ichthammol, Ammonium bituminosulfonate, a naturally derived ingredient
Made with no parabens, artificial colors, synthetic fragrances, animal byproducts or animal testing
Proudly made in the USA
Description
Ichthammol is a naturally derived, sulfurous, tar-like ingredient derived from oil shale that draws out splinters, slivers, and soothes irritated skin.
Directions for Use
MG217 First Aid Drawing Salve Ointment with 10% Authentic Ichthammol is easy to apply. Clean the affected skin area, liberally apply ichthammol to a gauze bandage, and apply the bandage. Reapply a new treated bandage once or twice a day for several days
Drug Facts
Active ingredient
Ichthammol USP 10% (Drawing Salve)
Inactive ingredients
Bis-Diglyceryl Polyacyladipate-2, Petrolatum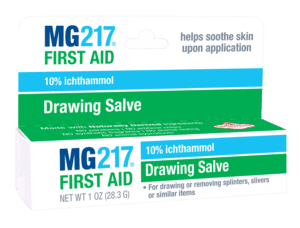 Frequently Asked Questions
Does this product expire?
Yes.
Is this Ichthammol made of Ammonium bituminosulfonate?
Yes, this is authentic Ichthammol.