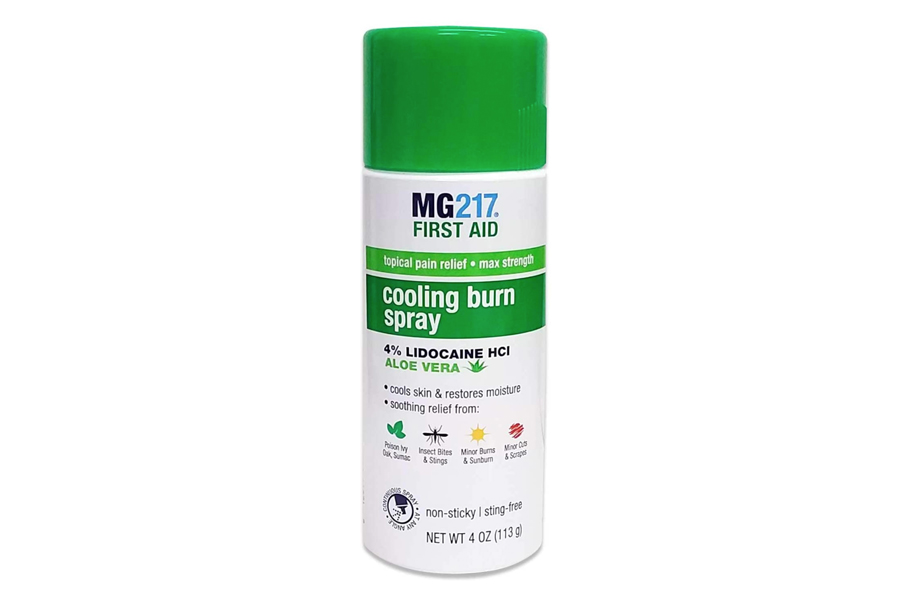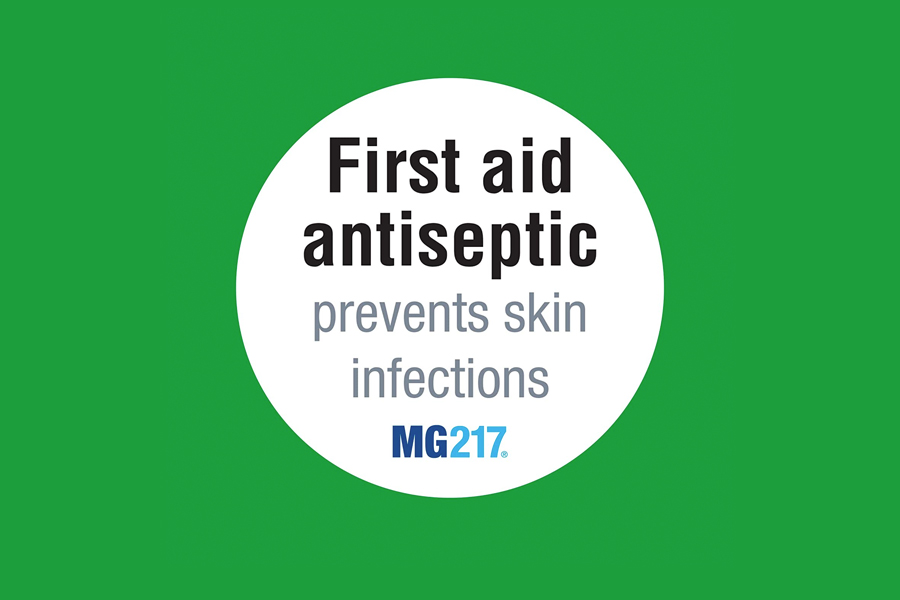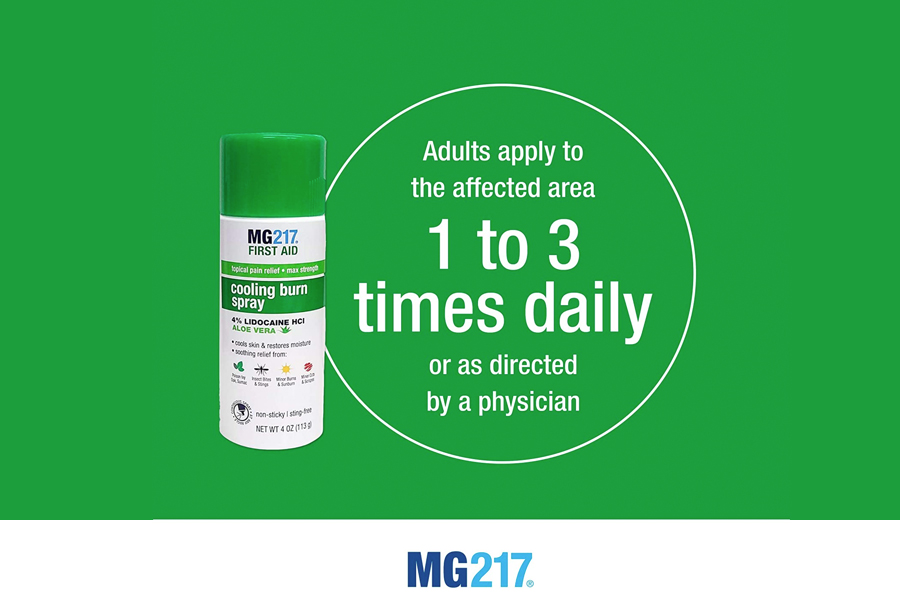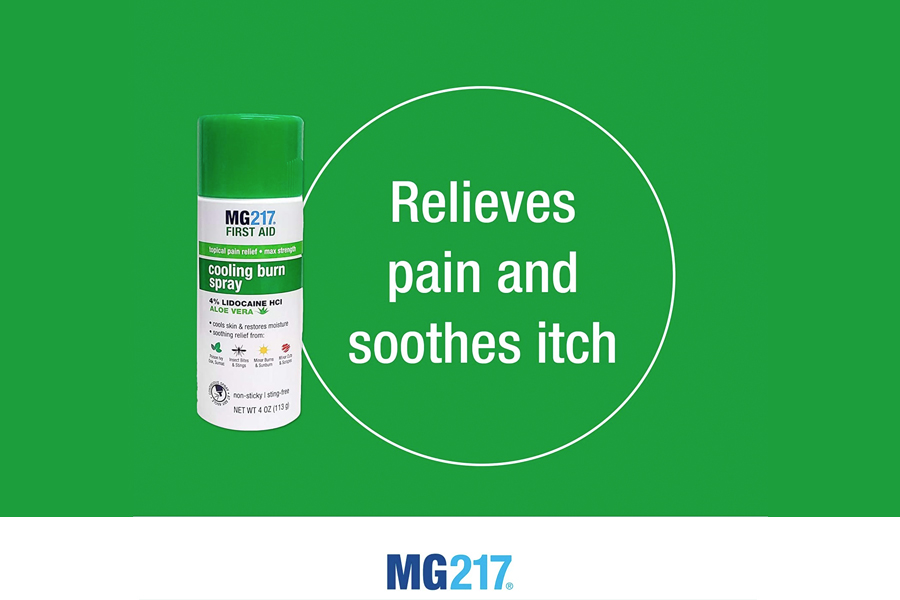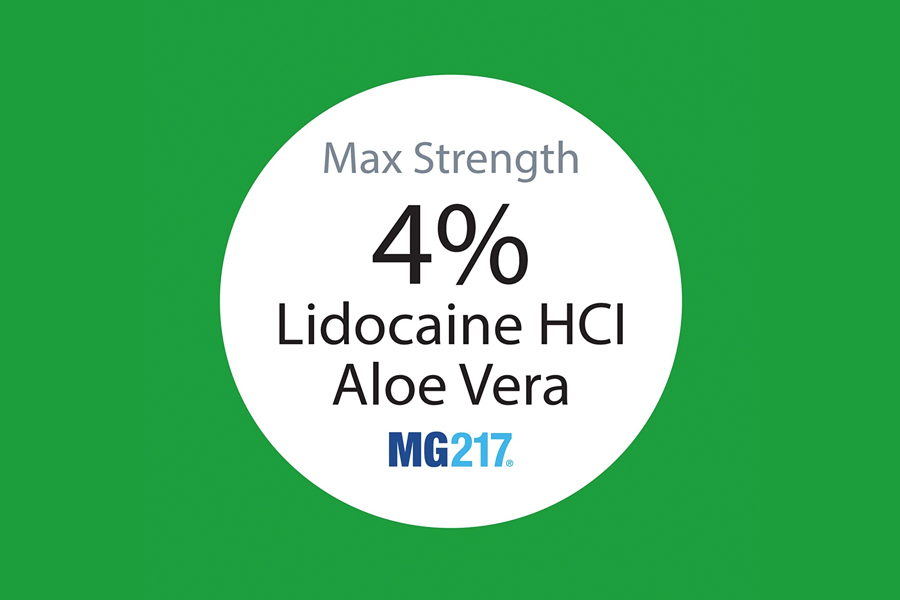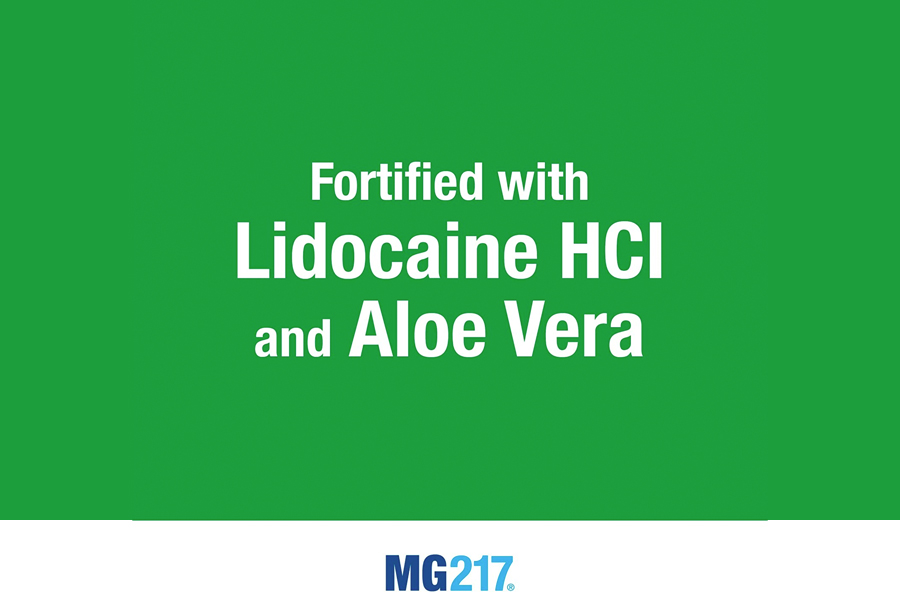 MG217-Cooling-Burn-Spray-with-Aloe
MG217-Cooling-Burn-Spray-First-Aid-Antiseptic
MG217-Cooling-Burn-Spray-How-to-Use
MG217-Cooling-Burn-Spray-Relieves-Pain-and-Soothes-Itch
MG217-Cooling-Burn-Spray-with-4-Lidocaine-Aloe
MG217-Cooling-Burn-Spray-with-Lidocaine-Aloe






MG217 Cooling Burn Spray, Maximum Strength Pain Relief
Maximum strength 4% Lidocaine formula with Aloe Vera
Fast and soothing topical pain relief from:

Minor Burns & Sunburn
Minor Cuts & Scrapes
Poison Ivy, Oak and Sumac
Insect Bites & Stings

Unique formula also enhanced with:

Aloe Vera to help cool and moisturize the skin
Benzalkonium Chloride to help prevent skin infections

Easy-to-use non-aerosol spray can works at any angle – no rubbing required and no sticky mess
Safe for the entire family – Made with only six sting-free, alcohol-free, and unscented ingredients
Proudly made in the USA
Description
With only 6 ingredients, the non-stick, sting-free and alcohol-free formula is safe for the entire family, and the "continuous spray" delivery system allows you to apply the product evenly at any angle. Help dry those alligator tears from a scraped knee after your child's first fall from their bike. Cool your sunburn from a long day at the beach. Relieve itching and reduce the spread of a poison ivy rash with our fast and effective MG217 Cooling Burn Spray with 4% Lidocaine and moisturizing aloe vera.
Directions for Use
Adults and children 2 years and older: clean the affected area, apply a small amount on the area 1 to 3 times daily. May be covered with a sterile bandage. If bandaged, let dry first.
Drug Facts
Active ingredient
Benzalkonium Chloride 0.13% – First Aid Antiseptic
Lidocaine HCI USP 4% – Pain Reliever
Inactive ingredients
Aloe Barbadensis Leaf Extract (Aloe Vera), Camphor, Deionized Water, Propylene Glycol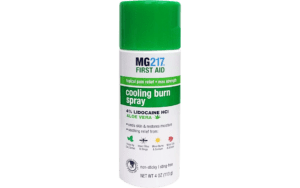 Frequently Asked Questions
Can you spray it at any angle?
Yes, it is a continuous spray that can be sprayed at any angle.
Does it sting?
No, this is a maximum strength non-sting first aid spray.
Where is it made?
MG217 First Aid Burn Spray is made in the USA, of US and imported materials.