Help Manage Psoriasis
MG217 uses active ingredients like Coal Tar and Salicylic Acid to help manage the symptoms of psoriasis, dandruff and dermatitis.
MG217 Eczema Skin Protection
For healthy looking skin and long-lasting relief from eczema or dermatitis.
Formulated with Colloidal Oatmeal, MG217 Eczema products soothe the skin and offer long-lasting relief from the full spectrum of eczema symptoms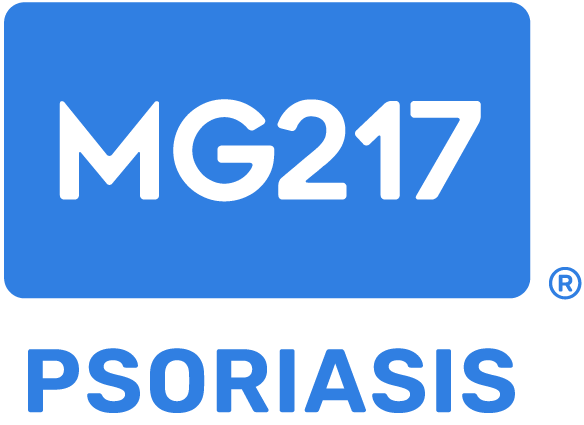 Recognized by the National Psoriasis Foundation, MG217 uses doctor recommended active ingredients Iike Coal Tar and Salicylic Acid
MG217 Dandruff product line uses doctor recommended ingredients to soothe, repair, and protect your scalp.
MG217 offers simple first aid products to help manage minor burn, cuts and scrapes, and drawing irritation from the skin.
More Choices. More Control.
Be Comfortable in Your Own Skin
Whether it's psoriasis or eczema relief, MG217 has products that treat, soothe and care for your skin. Formulated with ingredients that have been rigorously evaluated, ensuring the lowest possible irritation with the highest possible comfort.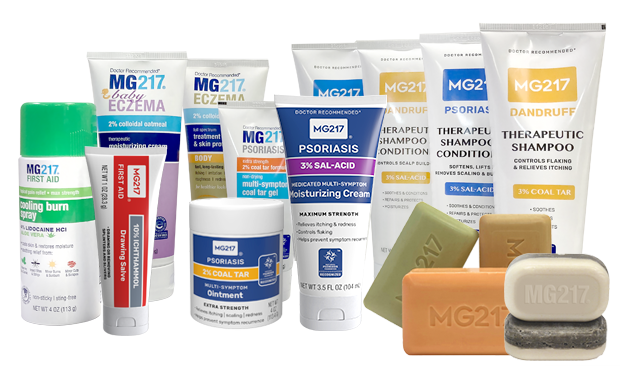 Browse our library to learn more about living with scalp psoriasis, understanding active ingredients, or diving into the complex science of biomimicry.