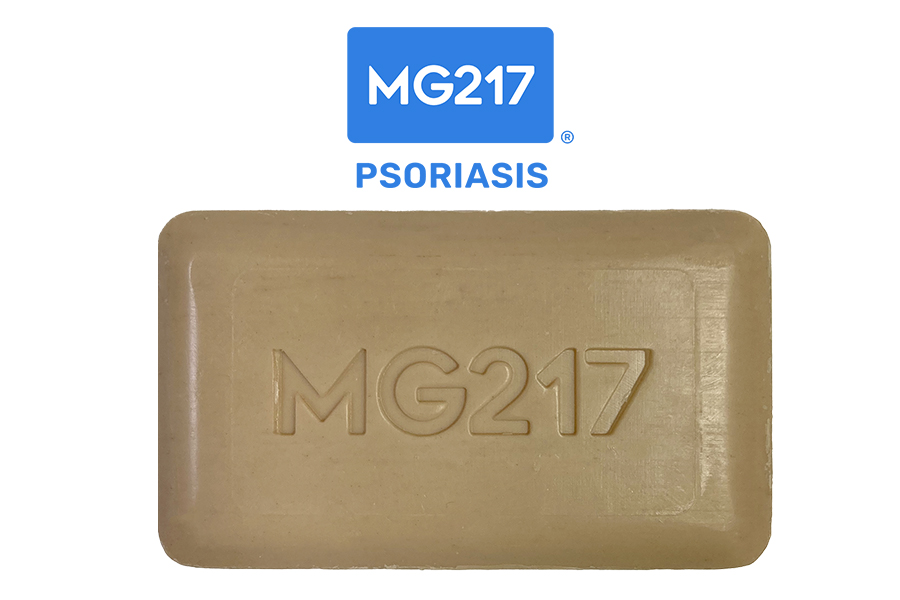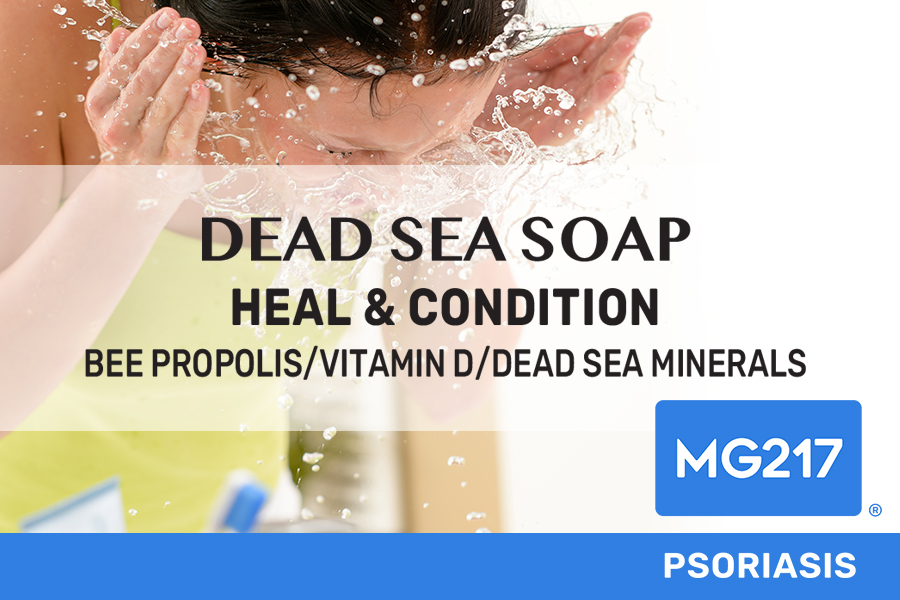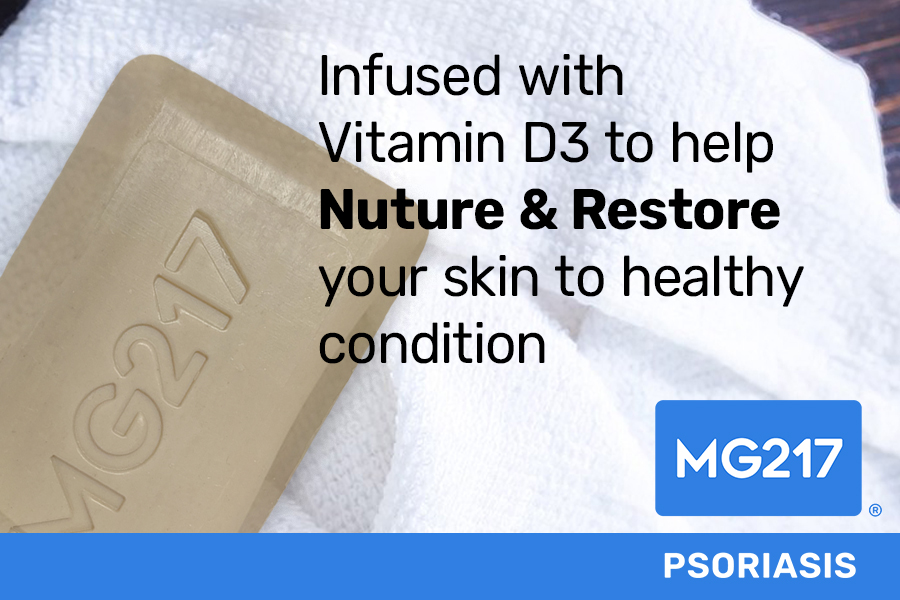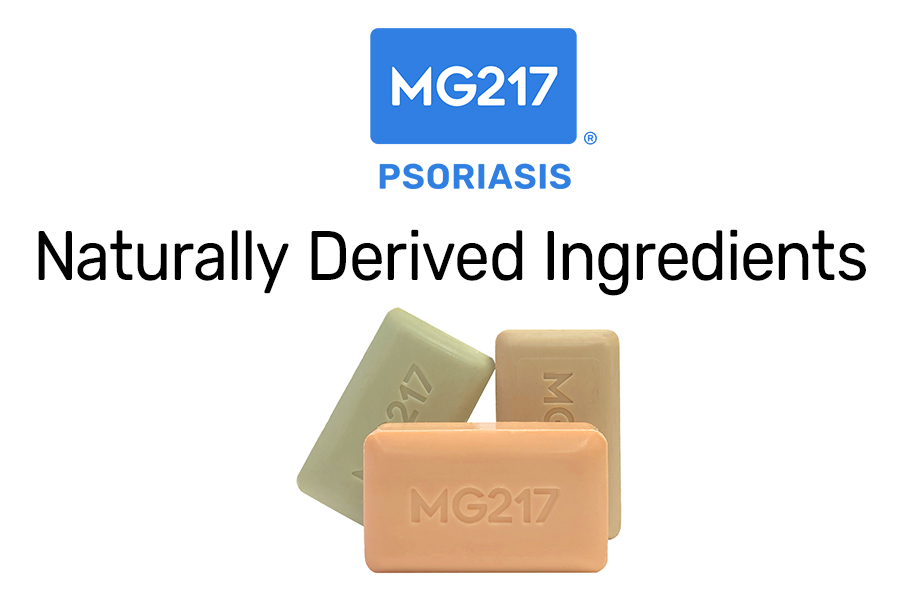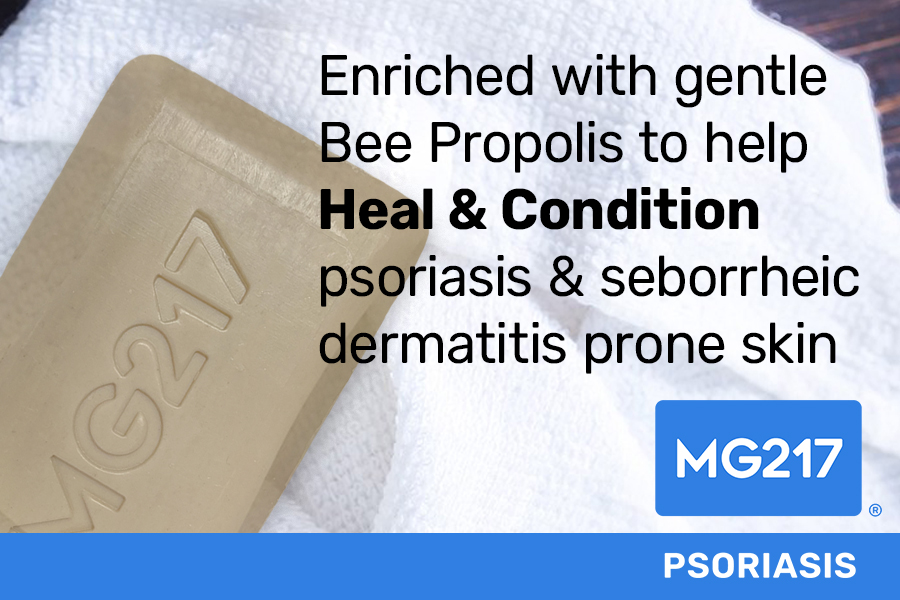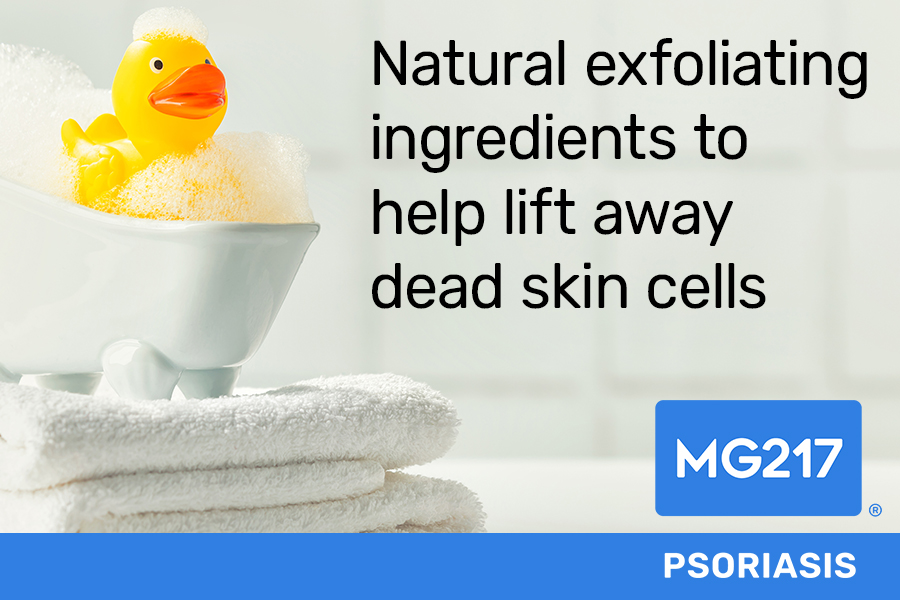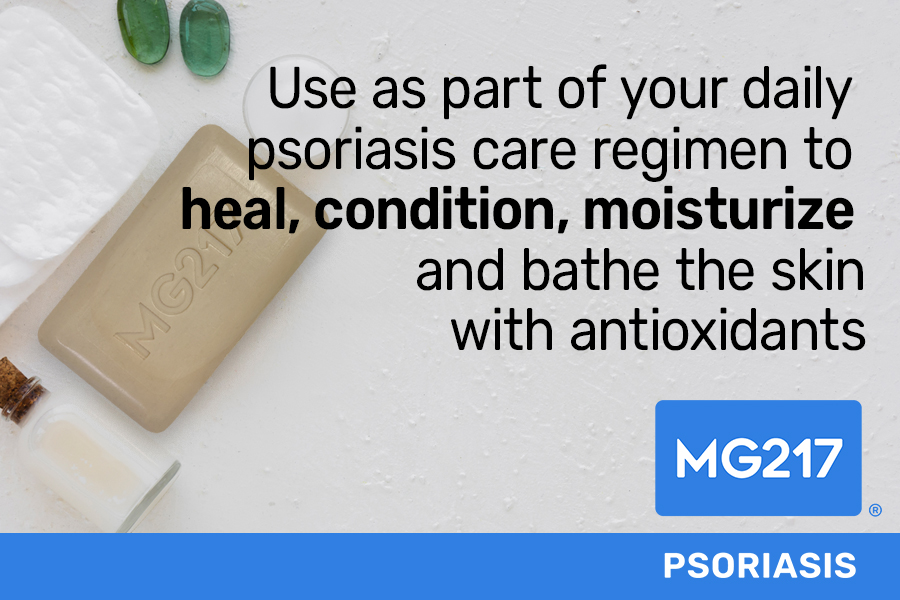 MG217 Psoriasis Dead Sea Heal & Condition Bar Soap - Bee Propolis and Vitamin D3
One 5 oz bar of MG217 Psoriasis Dead Sea Heal & Condition Bar Soap with naturally derived ingredients
MG217 Dead Sea Heal & Condition Bar Soap contains Dead Sea Salt as an exfoliating agent to lift away dead skin cells and compliment your psoriasis treatment regimen
MG217 Dead Sea Heal & Condition bar soap is enriched with Bee Propolis to help heal psoriatic and seborrheic dermatitis prone skin
MG217 Dead Sea Heal & Condition bar soap is infused with Vitamin D3 to nurture your skin and help restore it to a healthy condition
Use this exfoliating psoriasis body wash bar soap as part of your daily psoriasis treatment regimen to heal, condition, moisturize and bathe the skin with antioxidants
MG217 has the broadest over-the-counter psoriasis treatment line available, including this MG217 Psoriasis Dead Sea Heal & Condition bar soap
Description
MG217 Psoriasis Dead Sea Heal & Condition Bar Soap is specially formulated to help improve the health and appearance of psoriasis-prone skin. This soap contains naturally derived ingredients that work together to gently exfoliate the skin, remove dead skin cells, and moisturize the skin to promote a healthier, more radiant complexion.
Using MG217 Psoriasis Dead Sea Heal & Condition Bar Soap as part of your daily psoriasis skincare regimen can help to clear away impurities, moisturize and repair your skin, and protect it from further damage. This bar soap is easy to use and can be incorporated into your daily routine to help soothe and improve psoriasis-prone skin.
MG217 is a trusted brand that has been providing effective over-the-counter psoriasis skincare solutions for over 25 years. We offer the broadest line of psoriasis treatments available, including this MG217 Psoriasis Dead Sea Repair & Protect Bar Soap. So, you can trust that you are getting a high-quality product that will help to improve your psoriasis skincare routine.
Directions for Use
Use daily in shower or bath for gentle cleansing and conditioning of psoriatic skin.
Ingredients
SODIUM PALMATE, SODIUM COCOATE, WATER, GLYCERIN, ZINC OXIDE, SODIUM CHLORIDE, ARGANIA SPINOSA KERNEL OIL, CITRIC ACID, PERSEA GRATISSIMA (AVOCADO) OIL, MAGNESIUM CHLORIDE, NIGELLA SATIVA SEED OIL, BUTYROSPERMUM PARKII (SHEA BUTTER), PROPOLIS EXTRACT, CHOLECALCIFEROL (VITAMIN D), TOCOPHERYL ACETATE (VITAMIN E)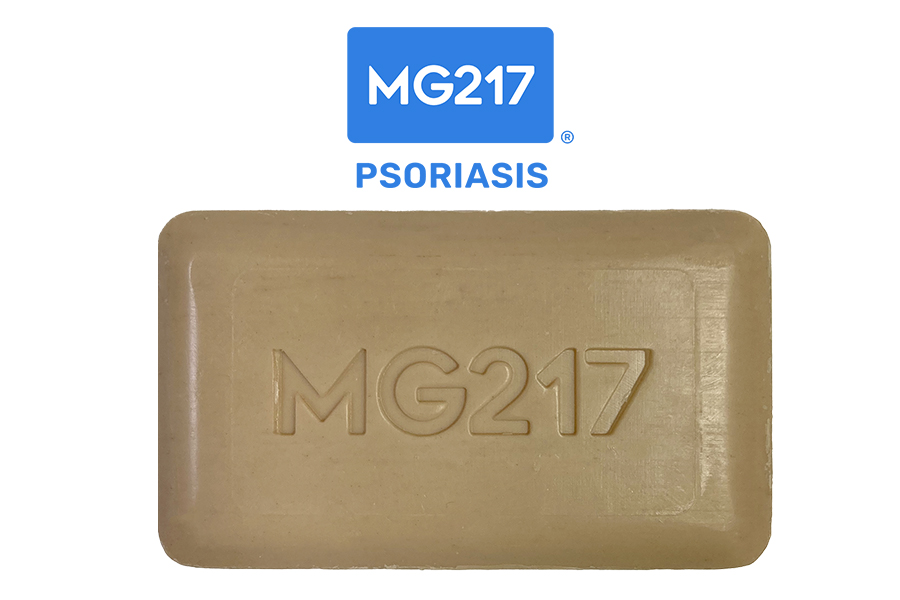 Frequently Asked Questions
Why is Dead Sea Salt used?
It acts as an exfoliating agent, gently lifting away dead skin cells and impurities to reveal healthier, smoother skin. Dead Sea Salt also contains minerals that can help improve skin hydration, making it an excellent addition to any psoriasis skincare regimen.
Why is Bee Propolis Extract used?
This bar soap is enriched with Bee Propolis Extract, which has been shown to help repair and improve psoriasis-prone skin. Bee Propolis Extract is known for its antioxidant properties, which can help soothe irritated skin and protect it from environmental stressors.
Why is Vitamin D3 used?
Vitamin D3 is essential for maintaining healthy skin, and it has been shown to help reduce the symptoms of psoriasis. It can also help to promote healthy skin cell growth and repair, making it a great addition to any psoriasis skincare routine.
Is there any coal tar in this product?
No.
Are MG217 products gluten-free?
Yes.