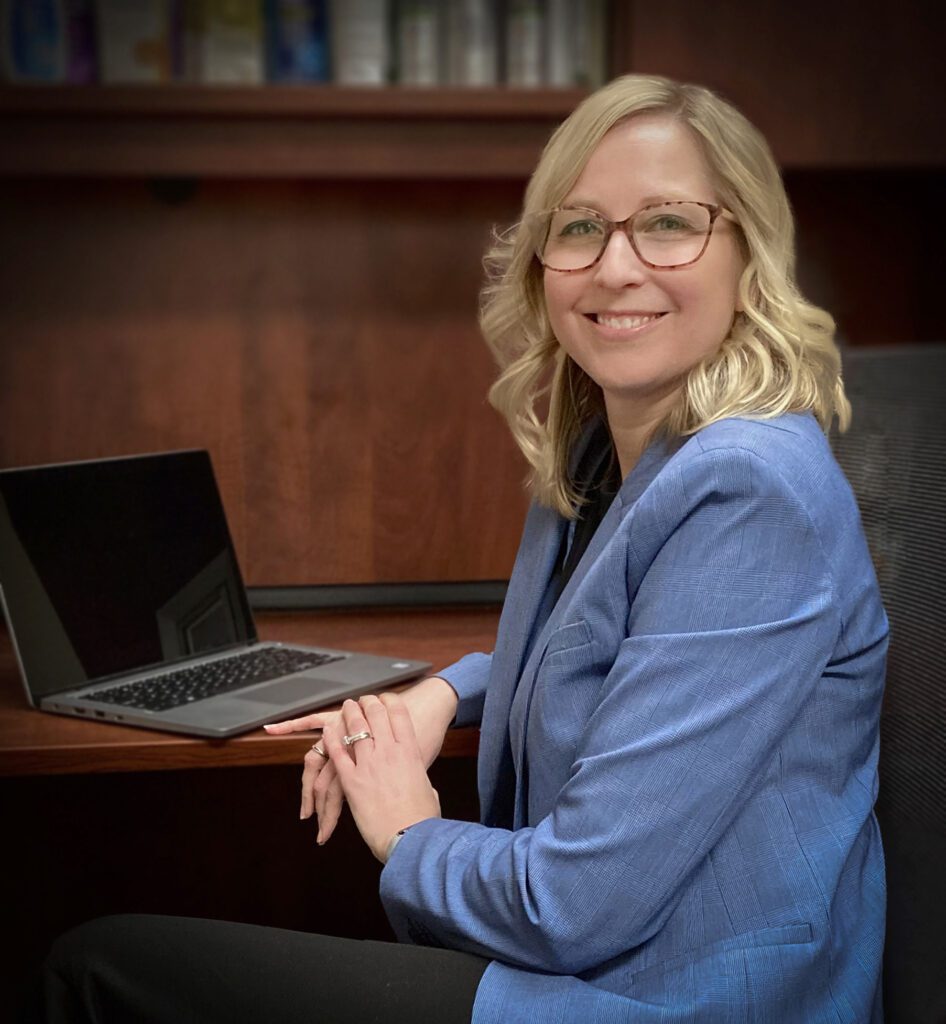 As our Chief Financial Officer, Amy oversees all financial, IT, and Human Resource processes.
Amy joined Pharmacal in 2009, following years in finance and operations. Her valuable experience across manufacturing and distribution businesses, within private equity portfolios and publicly held companies, is an asset.
Prior to joining Pharmacal, Amy held a variety of financial positions including Controller at Catalent and various roles at Cardinal Health. An early Pharmacal achievement was successfully leading the due diligence and onboarding of the MG217 brand acquisition.
Her degree is in Science in Business Administration, with majors in Finance and Human Resources and a minor in Accounting from Marquette University; and a CPA from the Illinois Board of Examiners. Amy enjoys outdoor activities with her husband and two children.