Insect Repellents
Protect your loved ones and yourself from biting insects like mosquitoes and ticks with Coleman. Our full line of insect repellents uses ingredients recommended by the CDC.
First Aid Products
Coleman First Aid Products offer essential first aid supplies for treating minor cuts, scrapes, bites, burns and other compromised skin ailments.
Outdoor Accessories
Enjoy the ambiance of a Coleman citronella candle, or wash your hands with Coleman Camp Soap Sheets.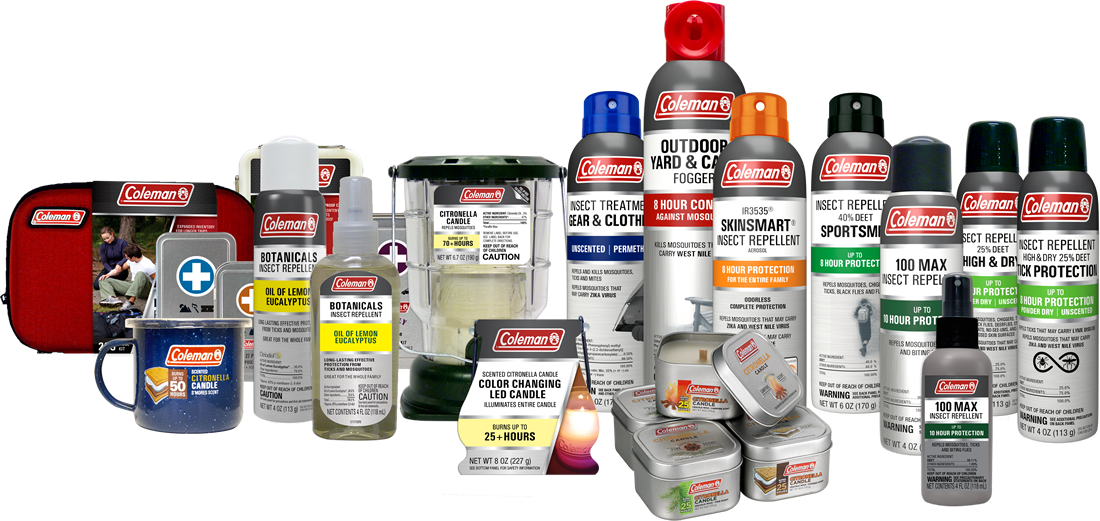 About Us – Coleman and Pharmacal
The Coleman Company, Inc. has been encouraging people to get outdoors for years. They've been doing so by developing rugged, reliable outdoor products that make being outside that much more enjoyable.The Coleman Brand is known for their legendary lanterns, stoves, tents, sleeping bags, coolers, grills and more.
So when Coleman decided to extend their brand into insect repellents, Pharmacal was the perfect partner. Pharmacal is a leader in the outdoor health and safety market and uses its longtime history as an insect repellent manufacturer to bring innovative, high-quality repellents to the market under the Coleman brand.
A mutual love of the outdoors and dedication to helping people enjoy it to the fullest make Pharmacal and Coleman a perfect fit.
To learn more about Pharmacal, please visit pharmacalway.com.