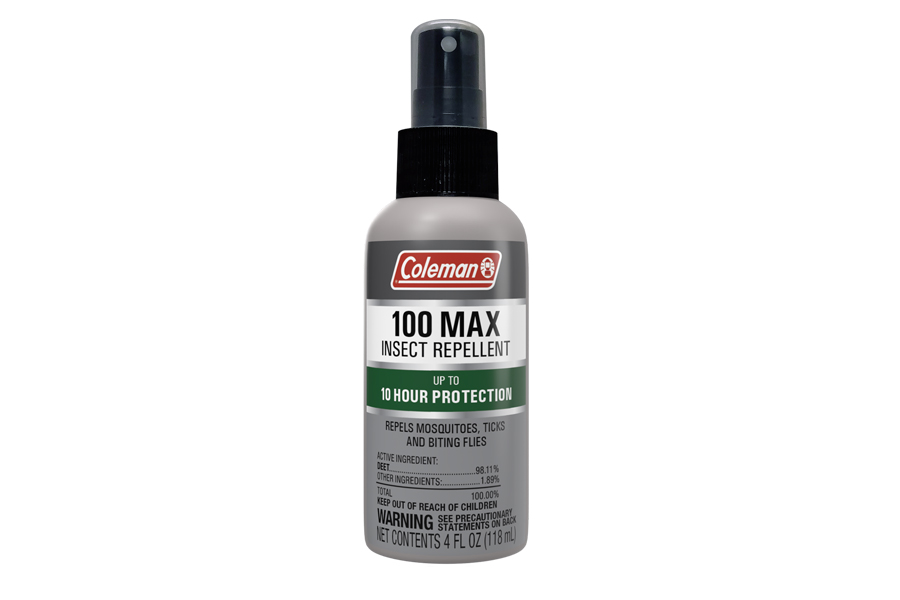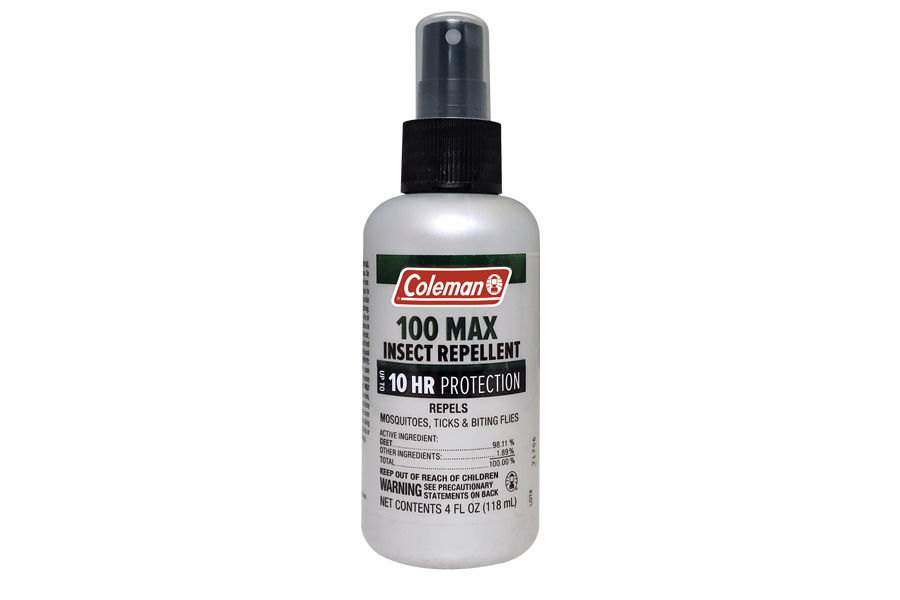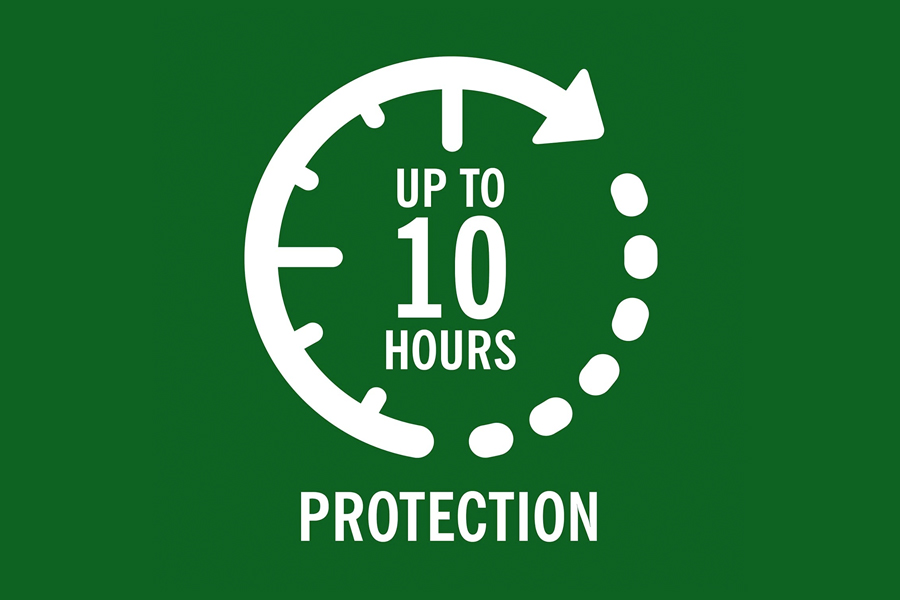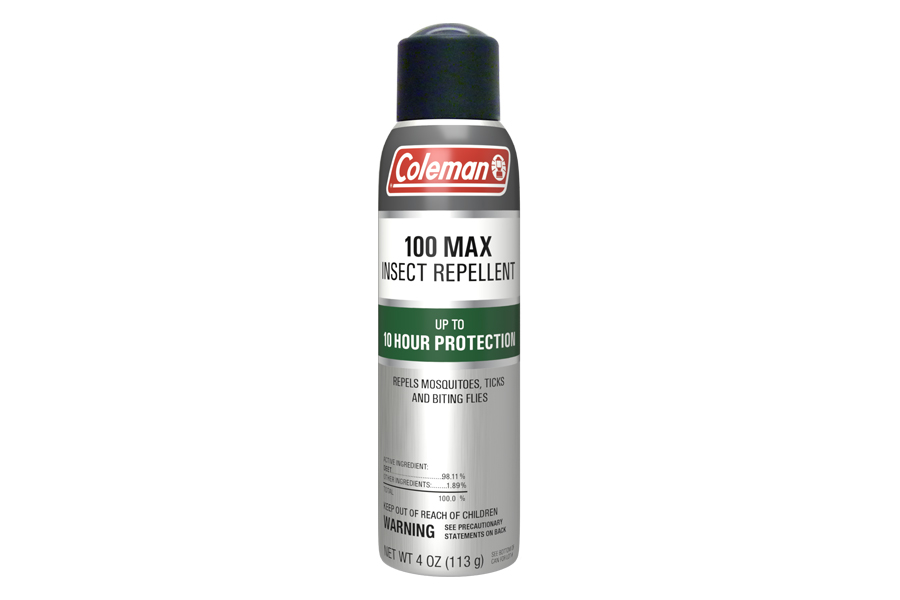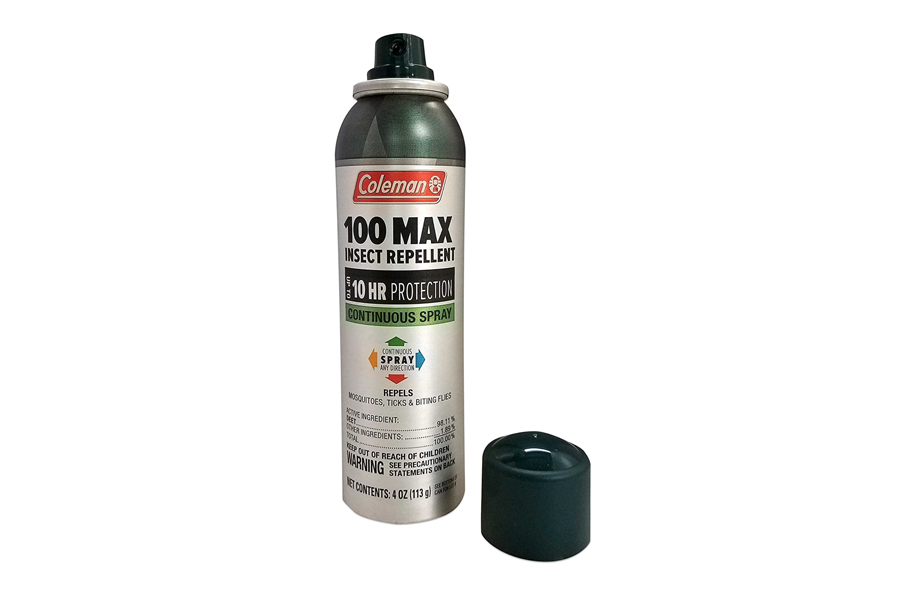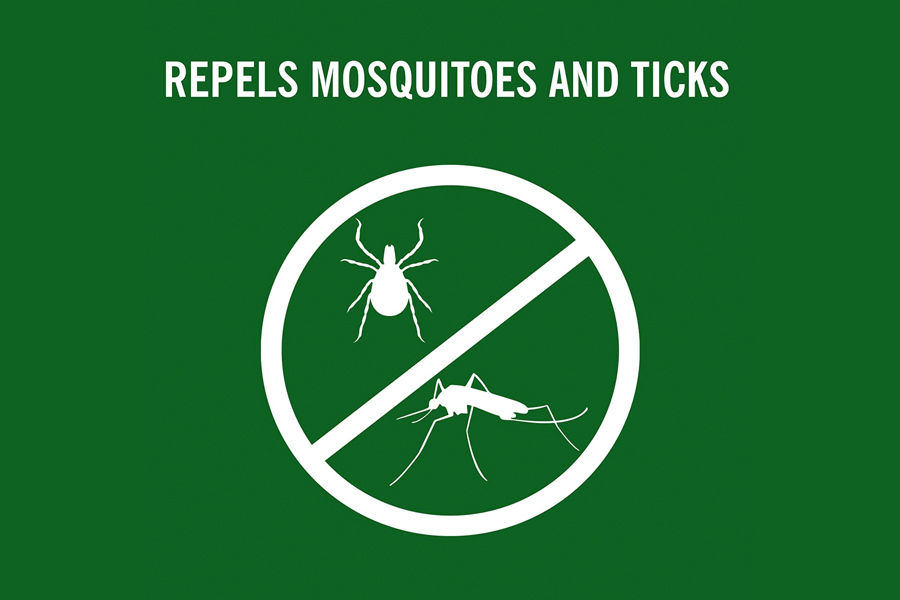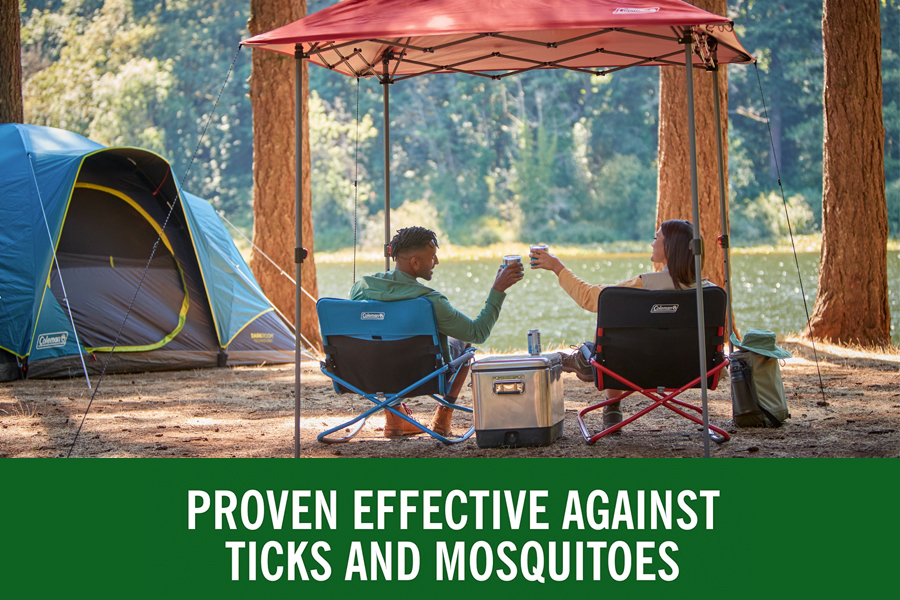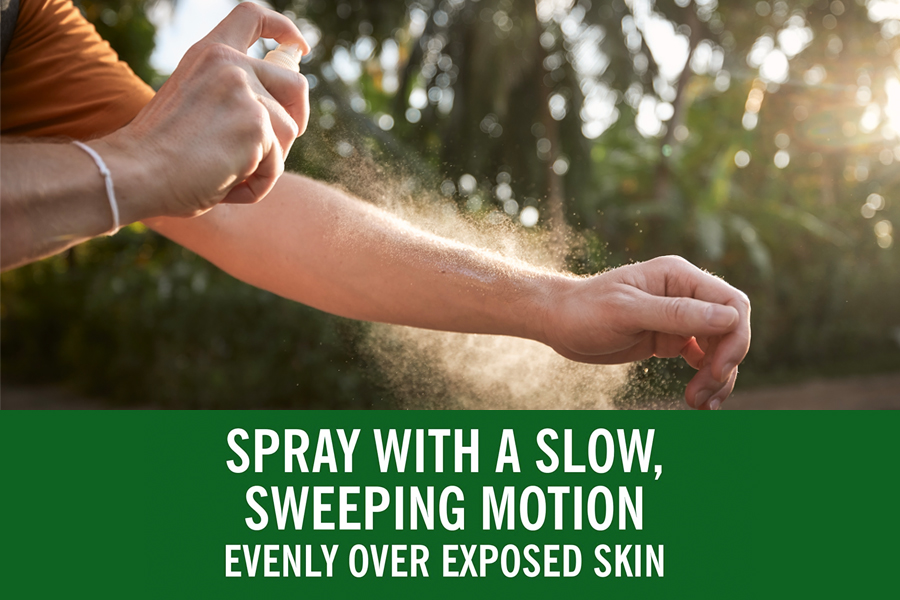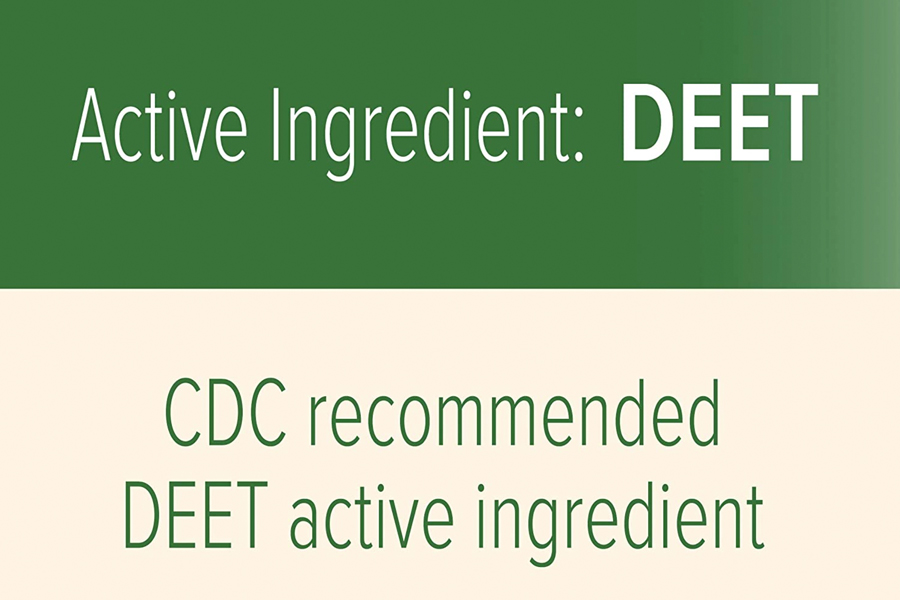 Coleman-100Max-DEET-Pump-Spray-Up-to-10-hours-of-Protection
Coleman-100Max-DEET-Pump-Spray-Old
Coleman-100Max-DEET-Continuous-Spray-Up-to-10-hours-of-Protection
Coleman-100Max-DEET-Continuous-Spray-New
Coleman-100Max-DEET-Continuous-Spray-Can-
Coleman-100Max-DEET-Continuous-Repels-Mosquitoes-and-Ticks
Coleman-100Max-DEET-Continuous-Proven-Effective-against-mosquitoes-and-ticks
Coleman-100Max-DEET-Continuous-How-To-Apply
Coleman-100-Max-DEET-Can-Spray-DEET-active-ingredient









Coleman 100 Max Mosquito Repellent DEET Insect Repellent Spray
Coleman 100 Max is the longest-lasting DEET protection available, with up to 10 hours of protection.
The most concentrated insect repellent you can buy with 98.11% DEET
The low odor formula provides up to 10 hours of protection
For adults and children, do not use it on infants
Available in 4 oz pump and 4 oz continuous can spray
Directions For Use:
To repel insects, apply to exposed skin areas
Use just enough repellent to cover exposed skin and/or clothing

Carefully read and follow all precautions, first aid and use instructions on product label
Ingredients:
DEET 98.11 %
Other Ingredients 1.89 %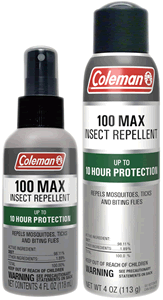 Frequently Asked Questions
Can the Coleman 100 Max DEET handle perspiration?
Yes, it withstands water, perspiration, and wear.
Does the Coleman 100 Max repel mosquitoes?
Yes, our 100 Max repels Mosquitoes, Chiggers, Biting Flies, Gnats, Ticks, Black Flies, Fleas, Deerflies, Stable Flies, Flies, and No-See-Ums.
It's hard to tell how much is in the Coleman 100 Max can.
It's a continuous spray, so there are no propellants to move around, it is pressurized air. So, spray until empty.