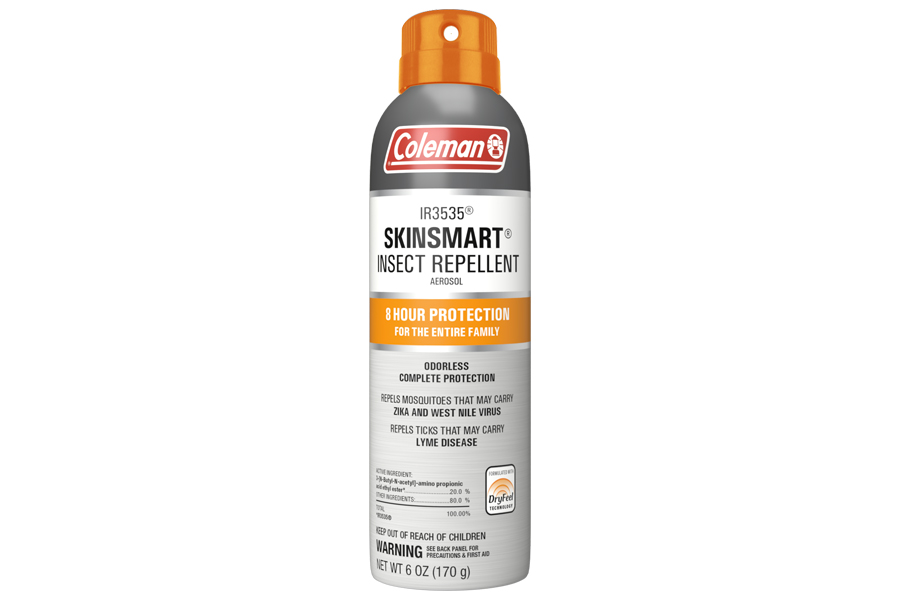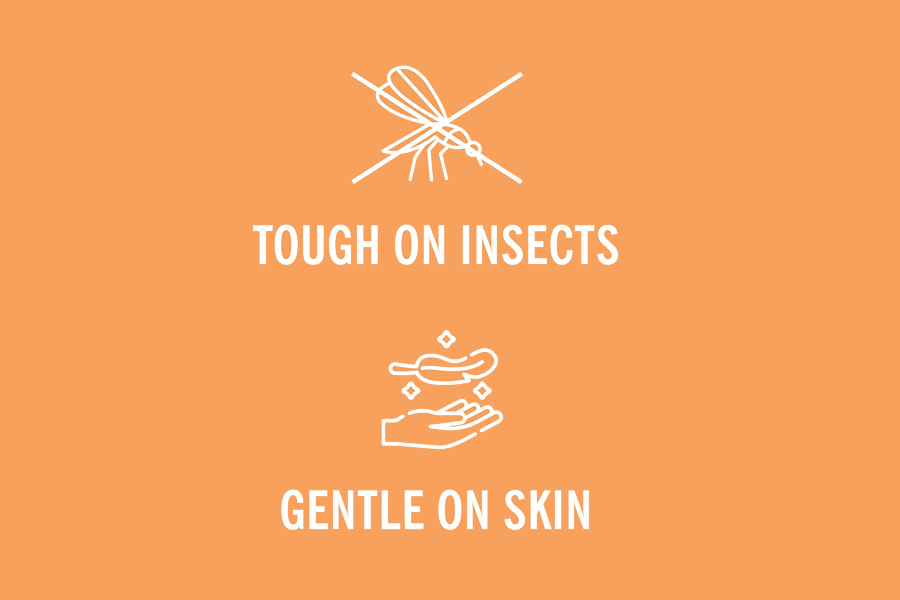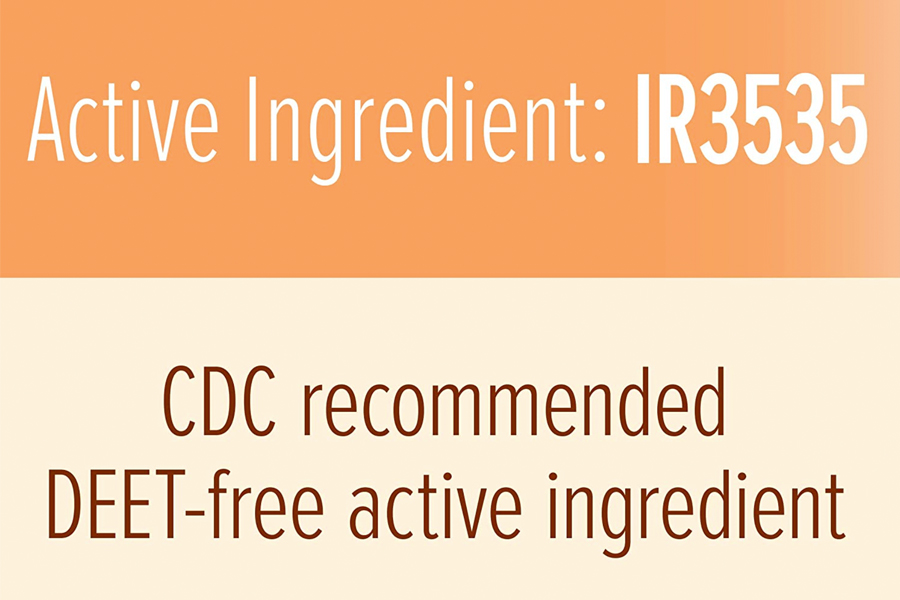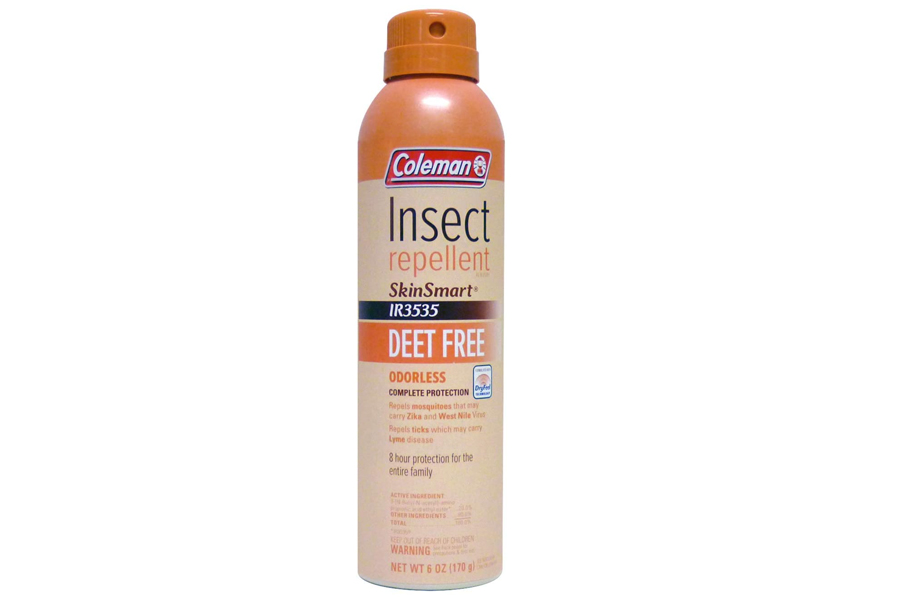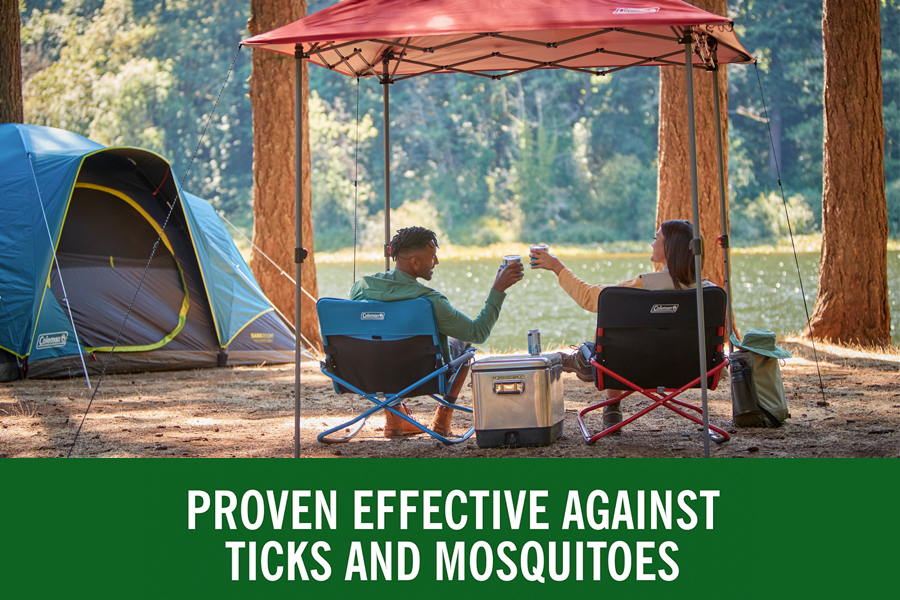 Coleman-SkinSmart-Insect-Repellent-Can-Spray-New
Coleman-SkinSmart-Insect-Repellent-Tough-on-insects
Coleman-SkinSmart-Insect-Repellent-Tough-IR3535
Coleman-SkinSmart-Insect-Repellent-Can-Spray-Old
Coleman-SkinSmart-Insect-Repellent-Proven-Effective-against-mosquitoes-and-ticks





Coleman SkinSmart DEET Free Insect Repellent Spray
Coleman SkinSmart features IR3535 – a CDC recommended alternative to DEET that provides up to 8 hours of protection
Odorless, fast-drying formula with dry feel technology for non-greasy coverage
Complete protection against mosquitos and ticks
Repels mosquitos that may carry Zika, Dengue Fever, Yellow Fever, West Nile virus, and Chikungunya
For adults and children, do not use it on infants
Directions For Use:
Hold container 6 to 8 inches from skin and spray in a slow sweeping motion evenly over exposed skin
Carefully read and follow all precautions, first aid and use instructions on product label
Ingredients:
3-[N-Butyl-N-acetyl]-aminopropionic acid ethyl ester* 20% *IR3535
Other ingredients 80%

Frequently Asked Questions
Do I have to worry about over spray with SkinSmart?
Yes, avoid contact with plastics, costume jewelry, leather, and synthetic fibers. It may damage painted or varnished surfaces.
Is SkinSmart heavy on the skin?
No, it is lightweight, non-greasy, proven protection.
Does SkinSmart contain DEET?
No, SkinSmart is made with IR3535, and is inspired by a naturally occurring amino acid.