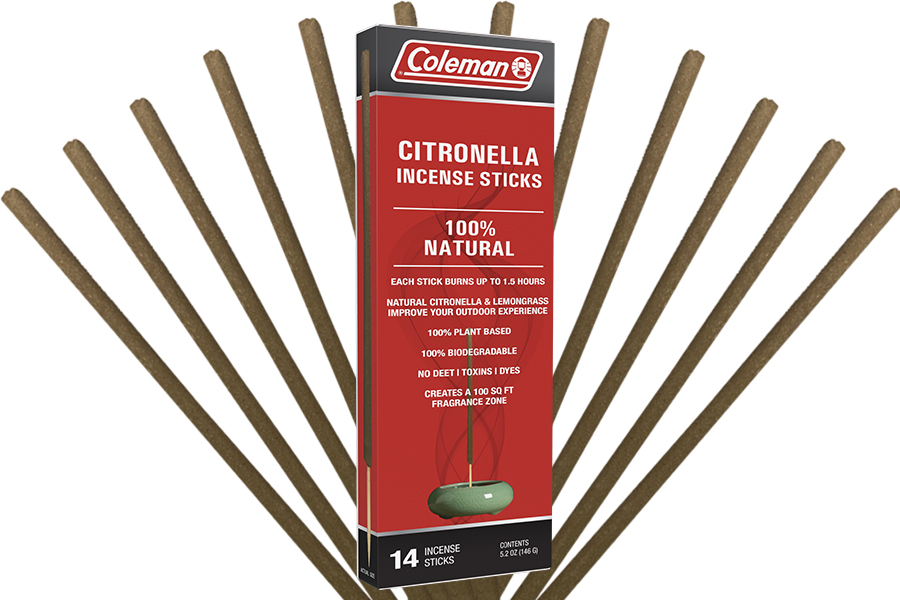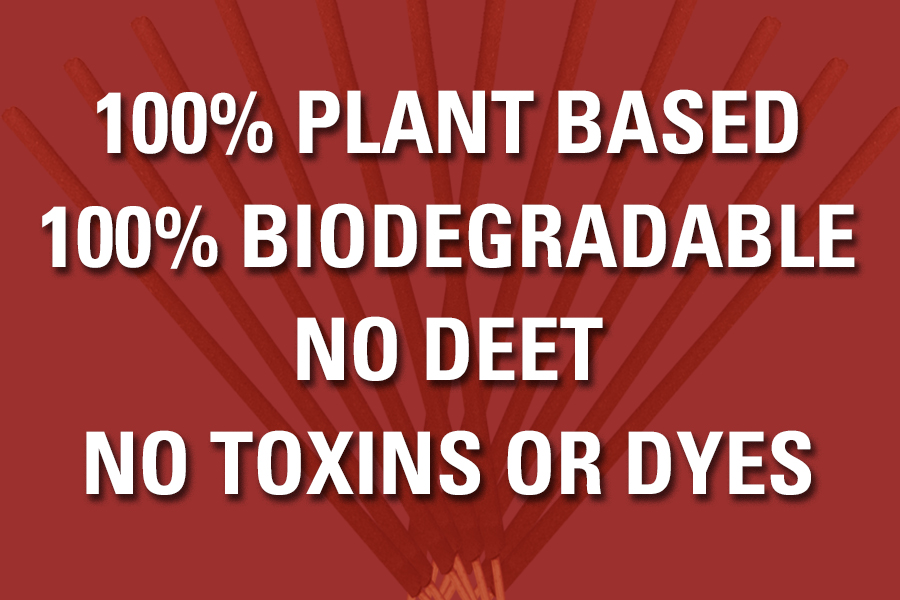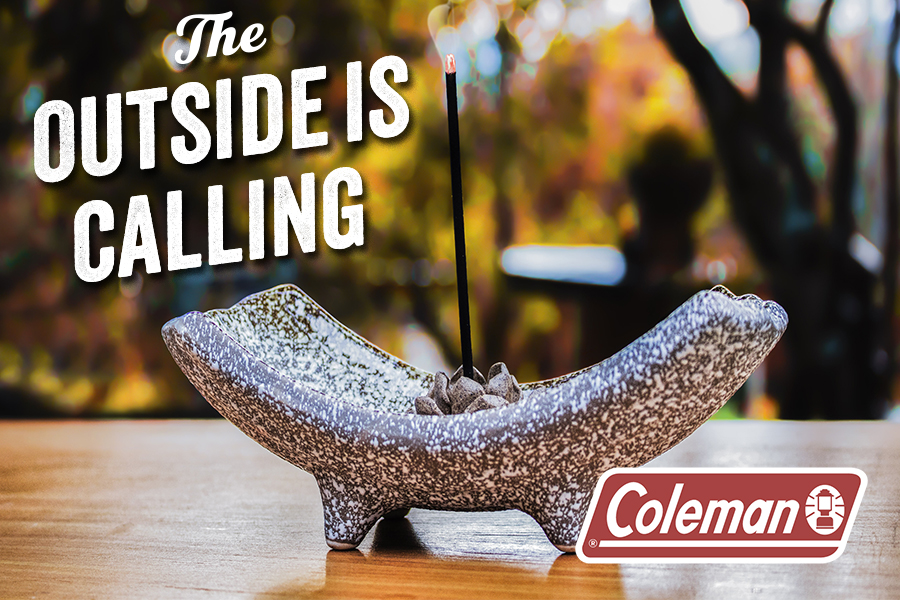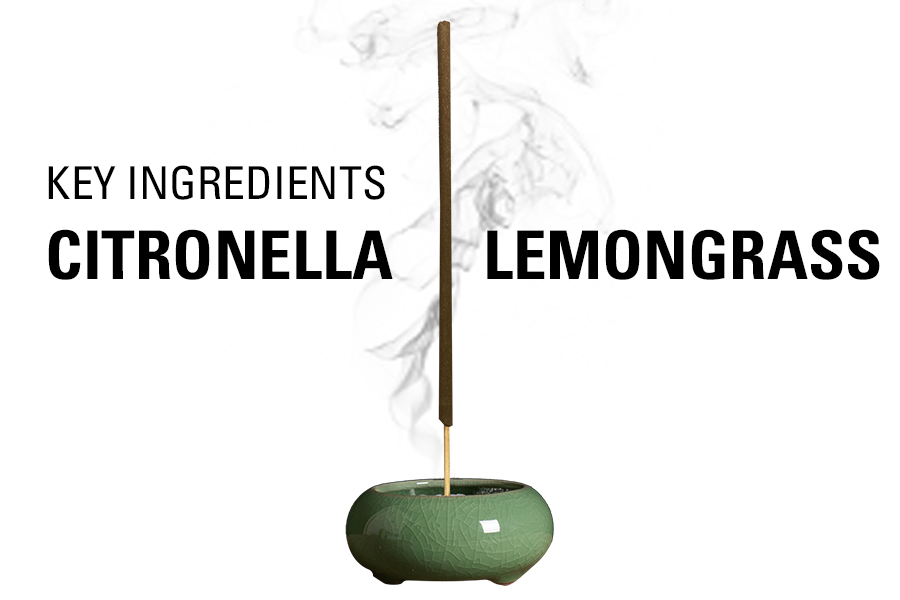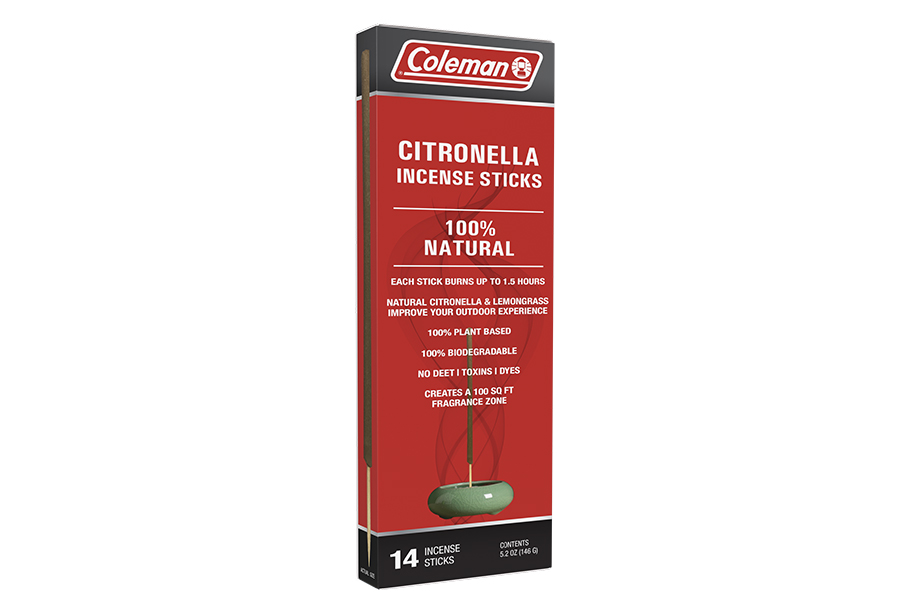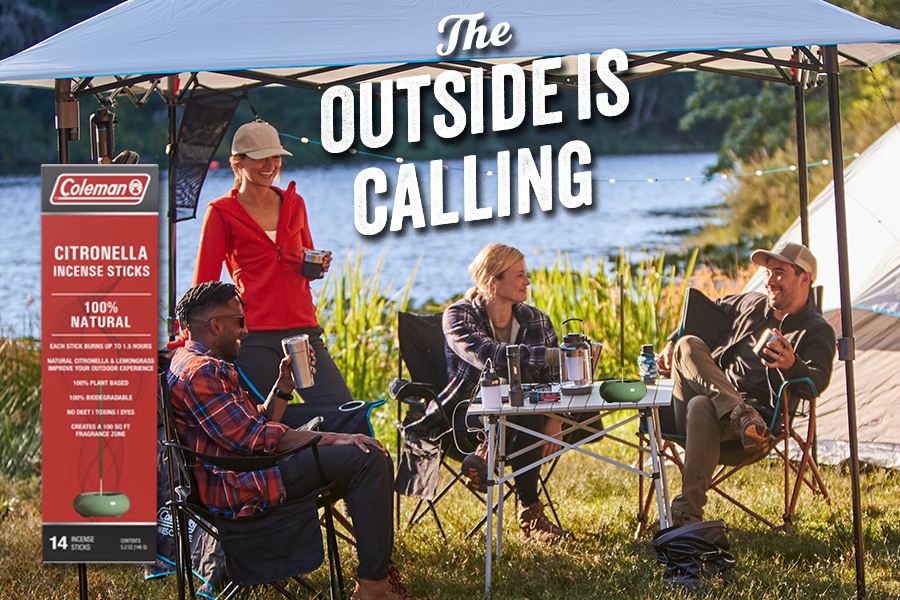 Coleman Citronella Incense Sticks
100% Natural incense sticks

100% biodegradable

Each stick burns up to 1.5 hours and creates a 100 sq ft fragrance zone

Made of citronella and other essential oils

Provides ambiance and keeps nights peaceful

Excellent for backyards, campsites, and picnic areas

*Incense stick holder sold separately
Directions For Use:
For best results, light sticks outside 10 minutes prior to use.
Hold stick down at an angle into flame, light end and burn for 15-20 seconds then blow out.
Place stick in incense holder, flower pot filled with sand or moist dirt.
Description:
Coleman Citronella Incense Sticks create the perfect outdoor ambience. Natural Citronella and Lemongrass essential oil will create a fragrance zone that will help keep nights peaceful during your outdoor gatherings in either backyards, campsites or picnic areas.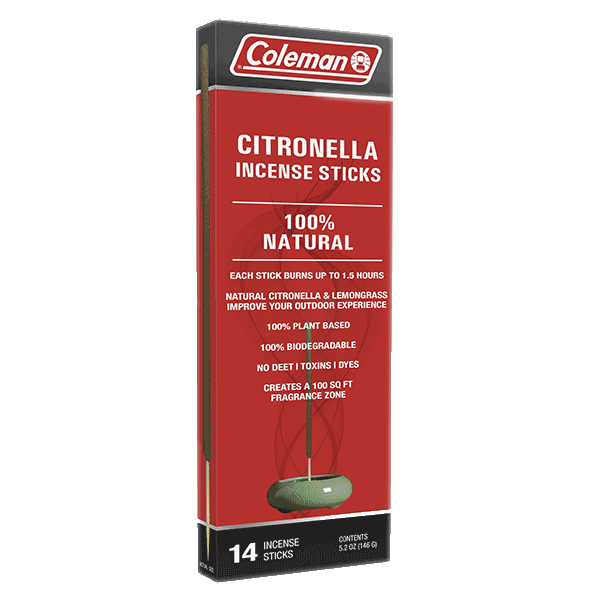 Frequently Asked Questions
What is the coverage of each incense stick?
Each stick creates a fragrance zone of 100 sq. ft. of natural citronella and lemon grass aroma enhancing the ambiance of your outdoor space.
How long do they last?
All Coleman Incense Sticks burn up to 1.5 hours each.
Where should I place the incense sticks?
For maximum effectiveness, place the incense sticks every 10 feet in the surrounding perimeter of the area of intended use.
Caution: Clear away anything that can catch fire, including foliage, dry sticks and leaves around the incense stick before use. Always keep the lit incense stick in sight when using. Never leave the lit incense stick unattended. Do not touch the lit tip of incense stick. Do not eat the incense stick. Do not use indoors. Do not use inside a tent
What if there is a crack on my incense stick?
Coleman Citronella Incense Sticks may have surface cracks, this is normal as the sticks dry and in no way impedes the products effectiveness.