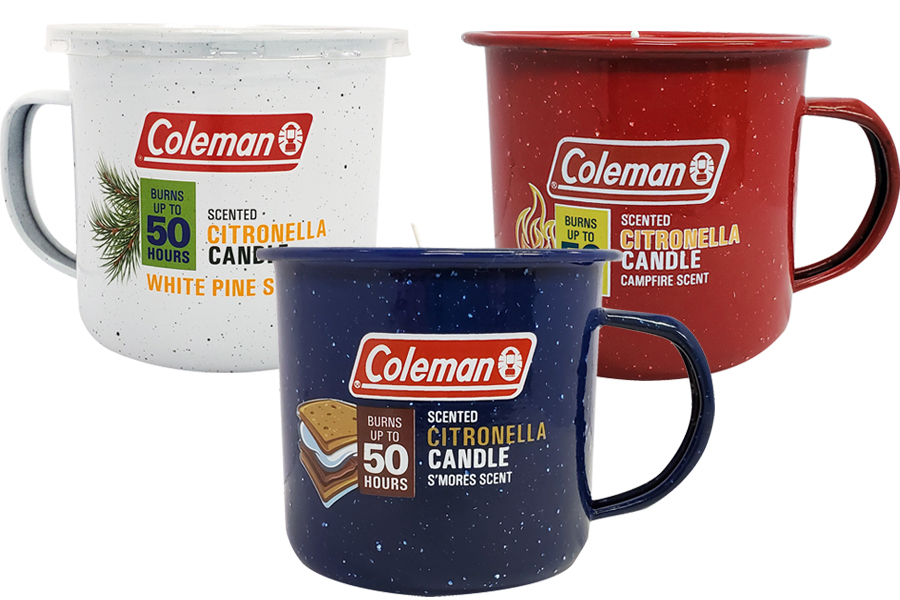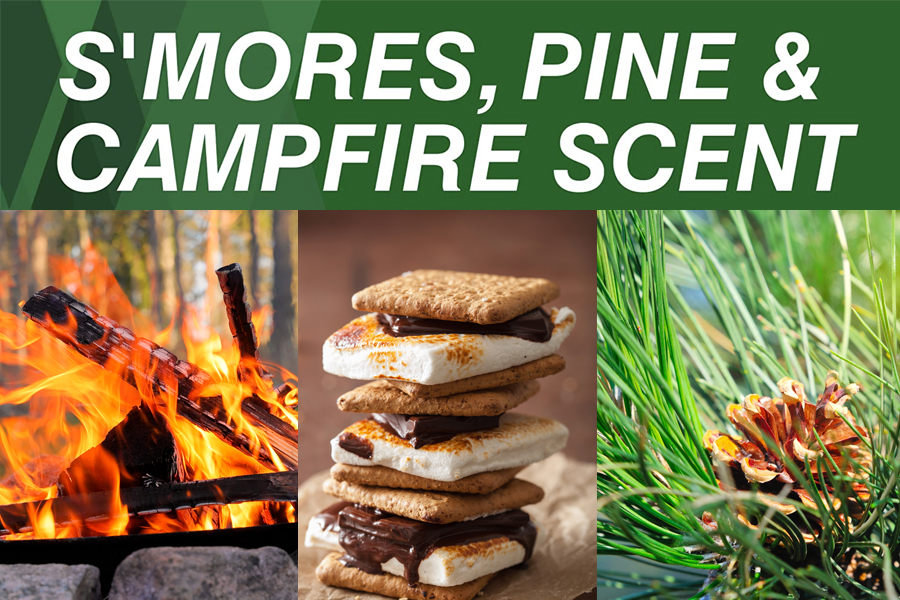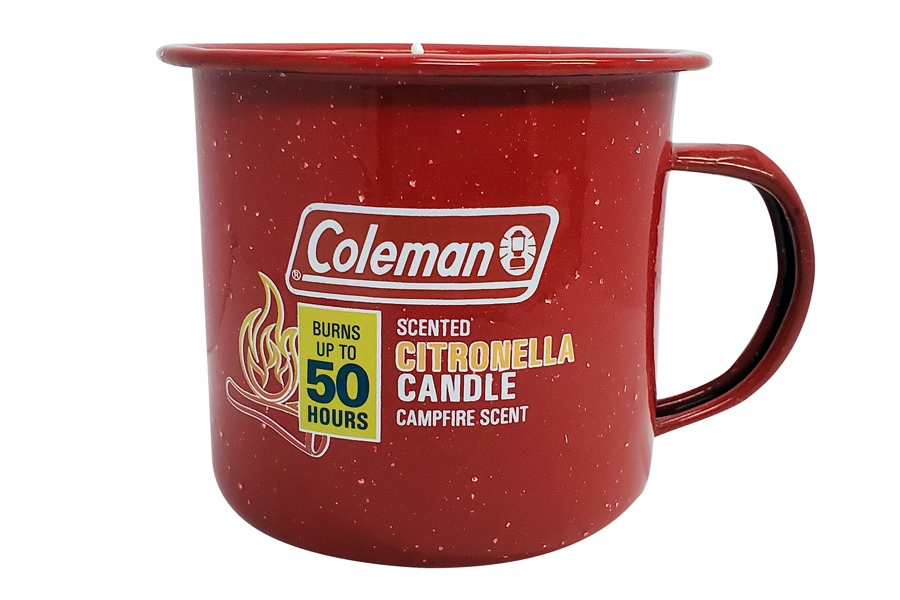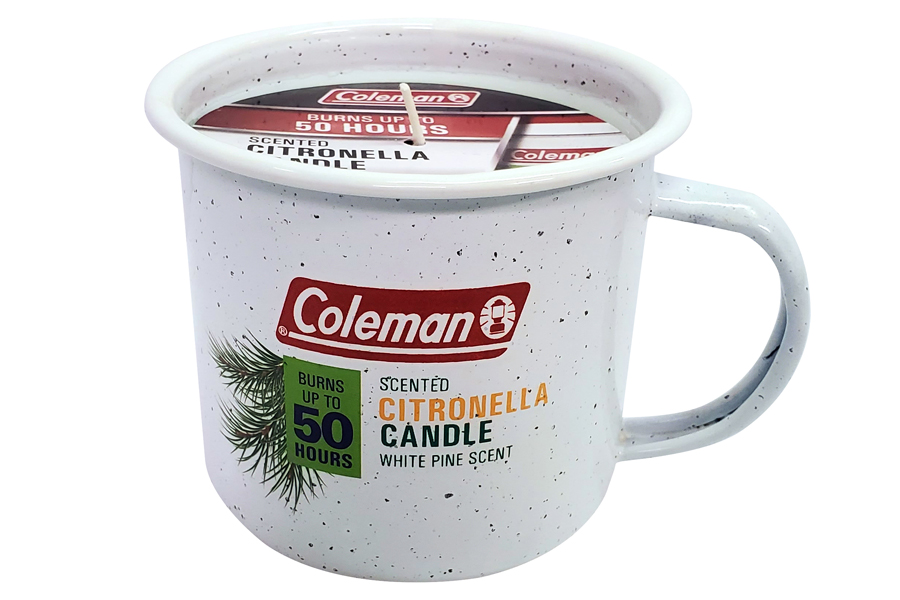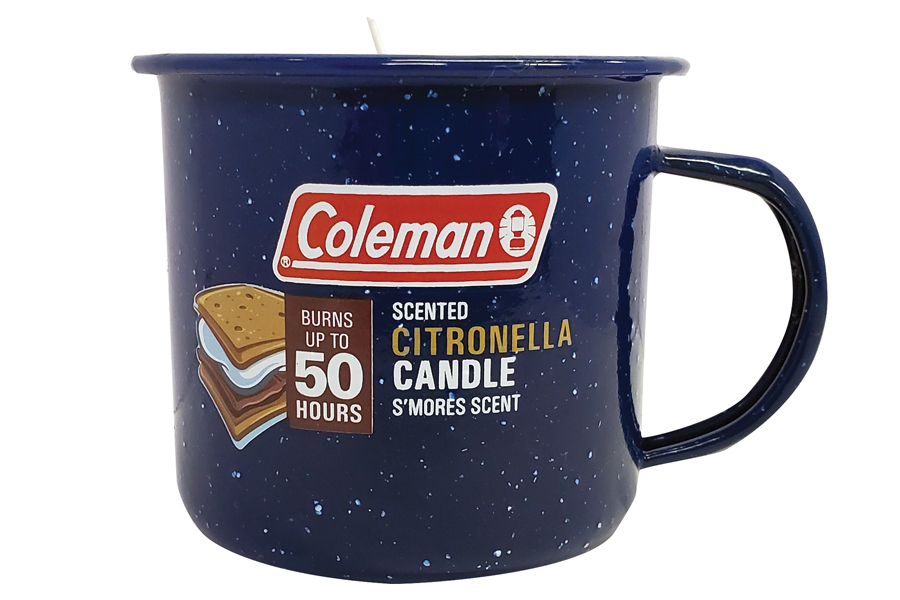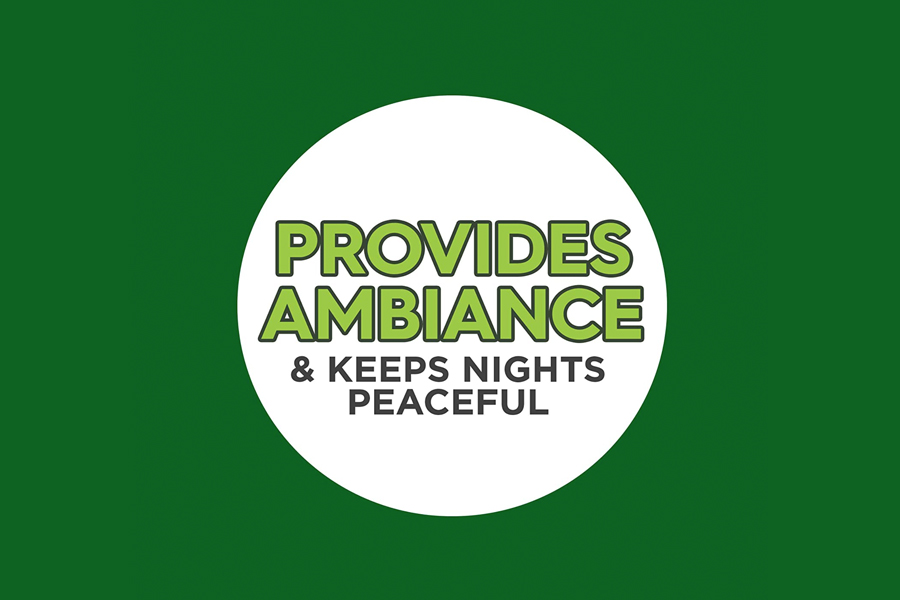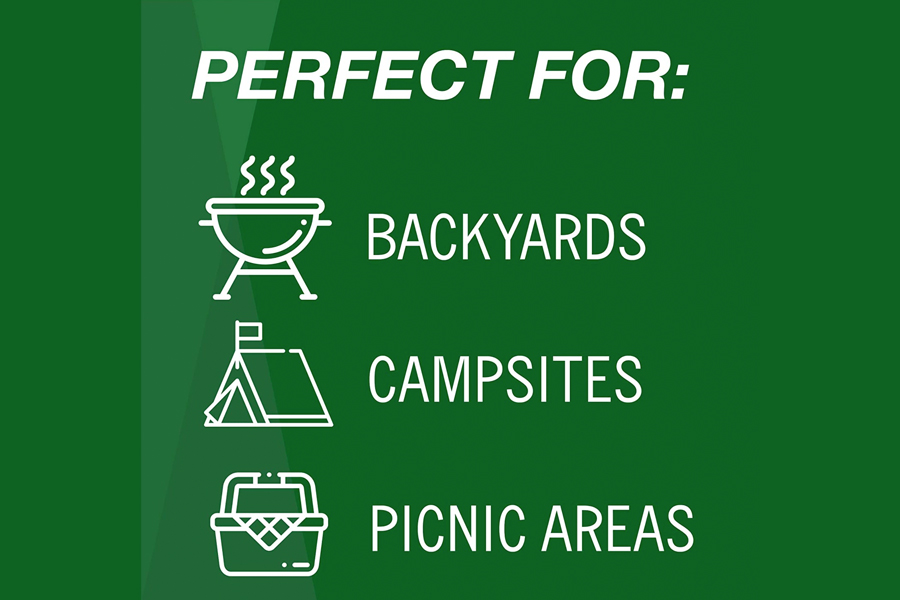 Coleman-Outdoor-Citronella-Candle-Mug-3
Coleman-Outdoor-Citronella-Candle-Mug-Scents
Coleman-Outdoor-Citronella-Candle-Mug-Campfire
Coleman-Outdoor-Citronella-Candle-Mug-Pine
Coleman-Outdoor-Citronella-Candle-Mug-Smores
Coleman-Outdoor-Citronella-Candle-Lantern-Provides-Ambiance
Coleman-Outdoor-Citronella-Candle-Lantern-Prefect-For-Campsites







Coleman Citronella Candle Mugs
Scented decorative outdoor citronella candle camping mug
Adds a rustic atmosphere to your campsite, backyard, or patio
Available in Pine, Campfire, or S'mores scents
Each candle burns up to 50 hours
Available in single 6.0 ounce mugs
Directions For Use:
Trim candlewick to 1/4 inch each time before burning and remove any foreign material or liquids from the candle. Avoid flare-ups by never putting anything that can burn in the candle. Keep the candle away from heat sources and do not use water to extinguish the wick. Liquids can expand flames or splatter wax. Do not burn for more than 4 hours at a time, and discontinue use when 1/2 inch or less of wax remains. Before moving, extinguish the wick and let the wax harden.
Ingredients:
Wax, scent, and citronella oil

Frequently Asked Questions
Does this product repel mosquitoes?
The product is not classified as a repellent. It is intended for use as a decorative candle item for outdoor use.
Can I use this candle indoors?
No, Coleman citronella candles produce a heavy soot and are for outdoor use only.
Can I use the mugs for drinking after the candle is used up?
No. These mugs are not food safe. Do not eat or drink from them.