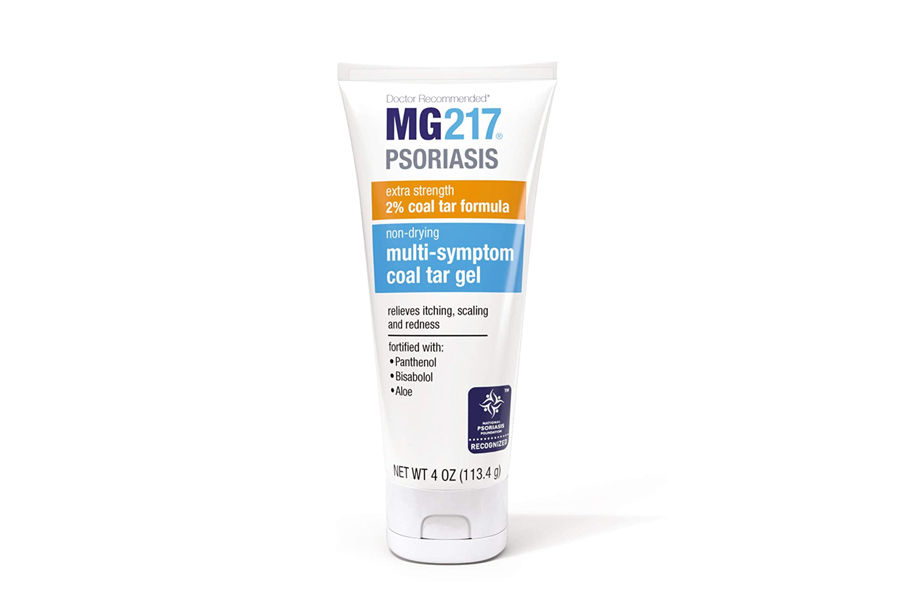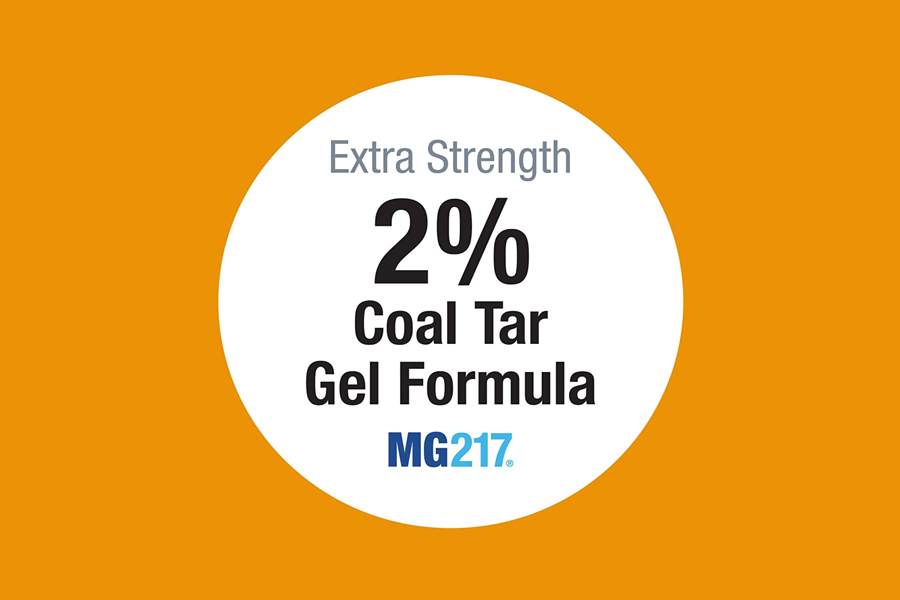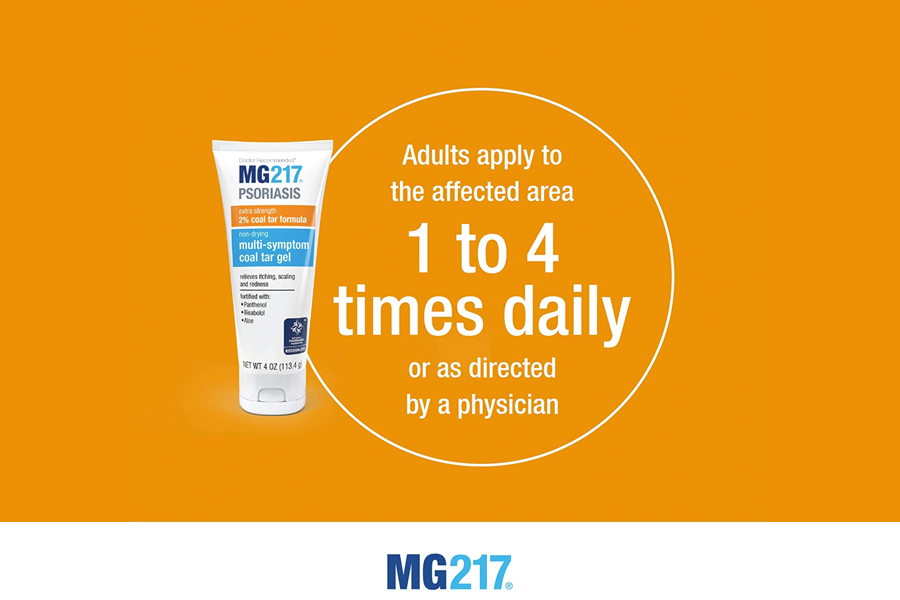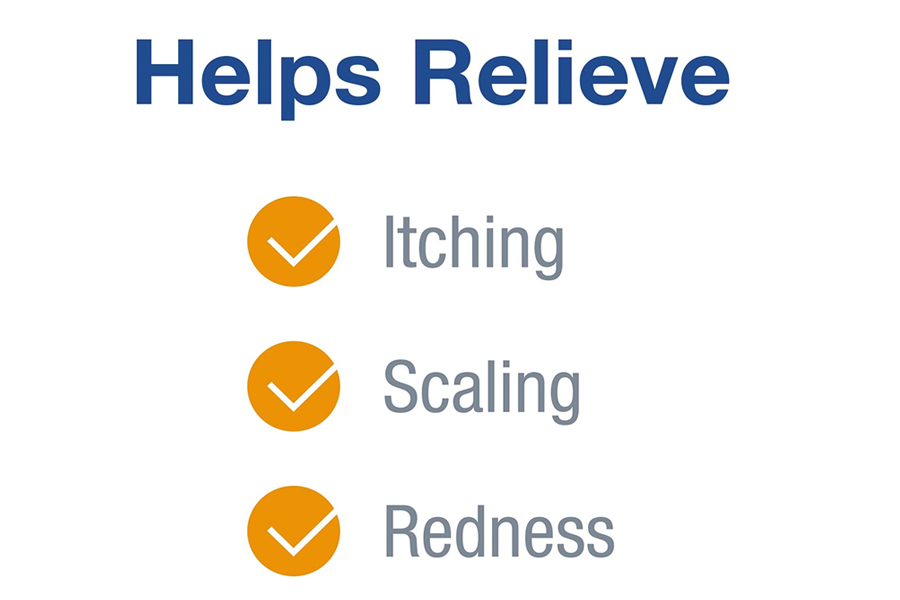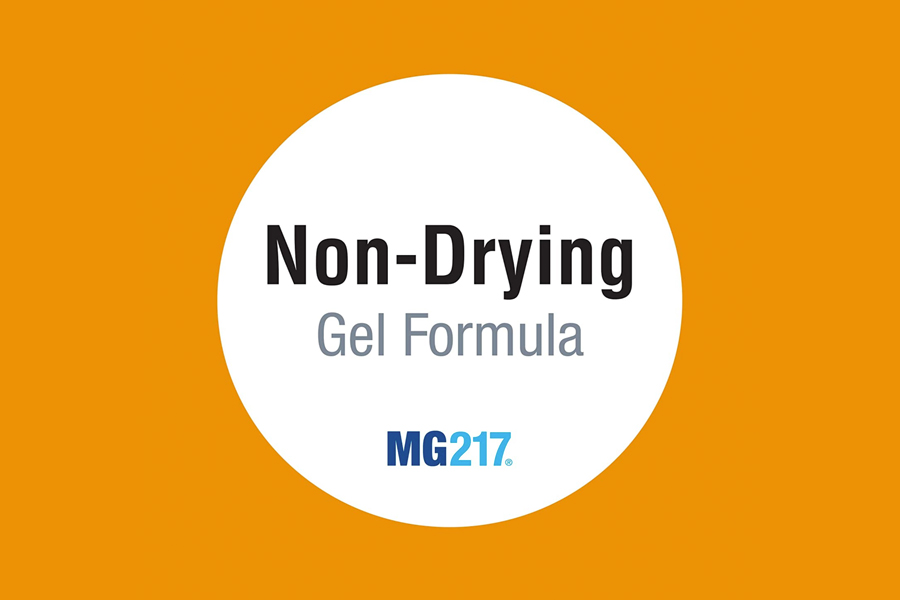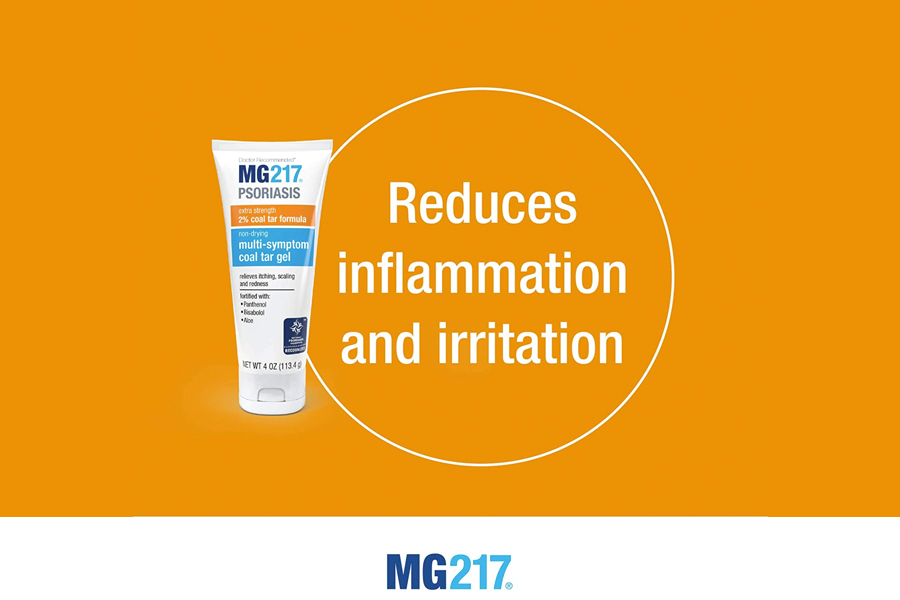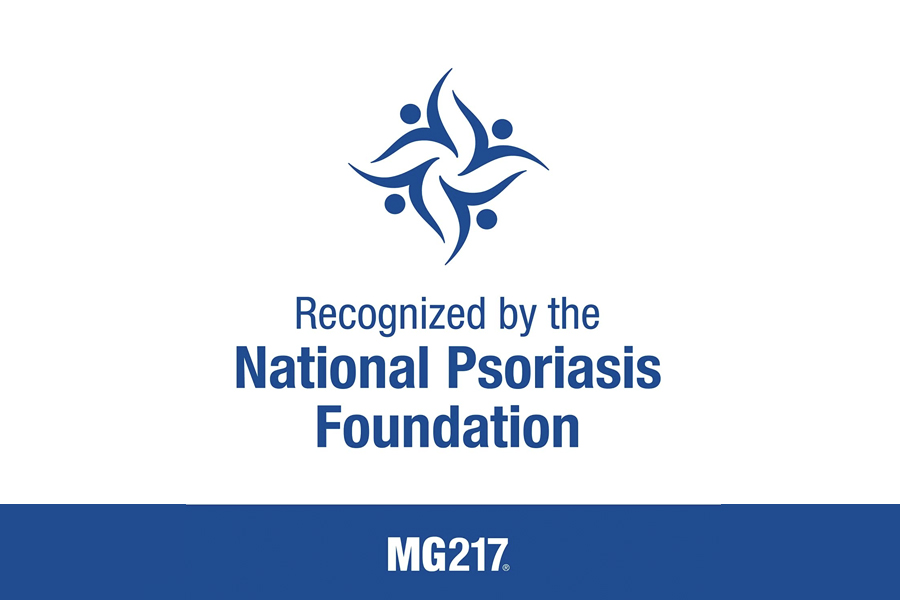 MG217-Coal-Tar-Gel-2-Coal-Tar
MG217-Coal-Tar-Gel-Use-1-to-4-Times-Daily
MG217-Coal-Tar-Gel-Relieves-itching-scaling-redness
MG217-Coal-Tar-Gel-Non-Drying
MG217-Coal-Tar-Gel-Reduces-Inflammation-and-irritation
MG217-Recognized-by-the-National-Psoriasis-Foundation







MG217 Non-Drying Multi-Symptom Coal Tar Gel
Extra strength formula
Relieves itching, scaling and redness
Reduces inflammation and irritation
Helps prevent symptom recurrence
Pleasant fragrance
Doctor recommended active ingredient
Recognized by the National Psoriasis Foundation
Specially formulated with Provitamin B5, Aloe and Bisabolol to:

Moisturize skin
Reduce water loss
Promote healthy skin appearance
Offer fast absorbing, non-greasy relief
Description
MG217 Medicated Coal Tar Gel is formulated with coal tar which helps stop symptom recurrence. Coal tar is the only non-prescription ingredient that works by slowing down excessive cell reproduction, thus reducing itching, scaling, and plaque build-up. Specially formulated with Provitamin B5, Aloe and Bisabolol to moisturize the skin, reduce water loss, promote healthy skin appearance, and offer fast-absorbing non-greasy relief.
Directions for Use
Adults apply to affected area 1 to 4 times daily or as directed by a physician.
Drug Facts
Active ingredient
Coal Tar 2.0% (from Coal Tar Topical Solution, USP 20%)
Inactive ingredients
Purified Water, Alcohol, PEG-8, Polysorbate 80, PEG/PPG 18/18 Dimethicone, Propanediol, Acrylates/C10-30 Alkyl Acrylate Crosspolymer, Caprylyl Glycol, Fragrance, Decolorized Aloe Barbadensis Leaf Juice, Dexpanthenol, Sodium Hydroxide, Caprylhydroxamic Acid, Alpha-Bisabolol, EDTA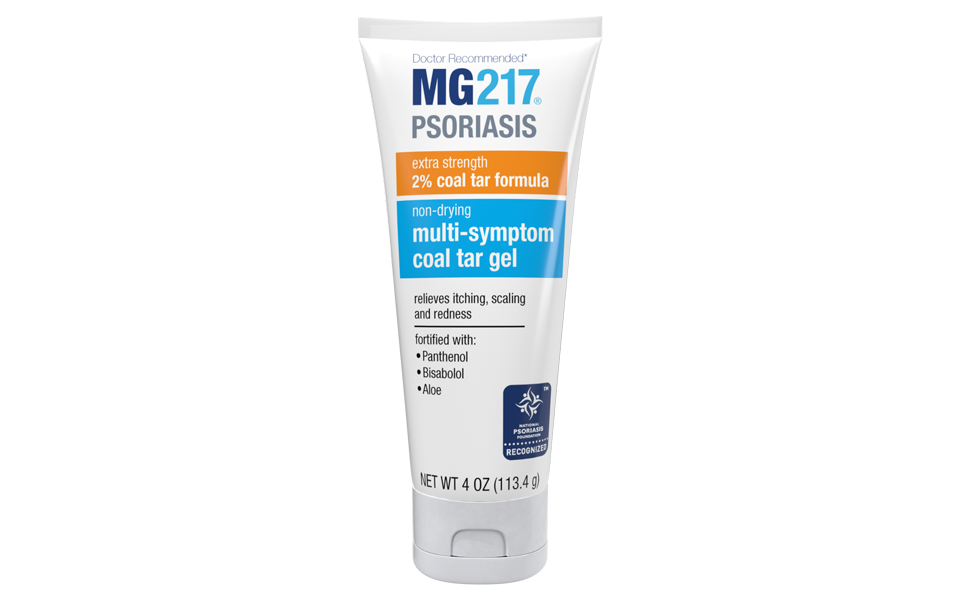 Frequently Asked Questions
Does the MG217 Gel product contain steroids?
No, there are no steroids in the MG217 Gel.
Why is there a warning on some of the products about containing chemicals known to the State of California to cause Cancer?
This warning pertains to coal tar, the active ingredient in a number of MG217 Psoriasis products, and is a requirement of the State of California. However, an expert advisory panel of the US FDA has recognized coal tar to be a safe and effective treatment for psoriasis when used as directed. The FDA does not share the opinion of the State of California that this warning should be present.