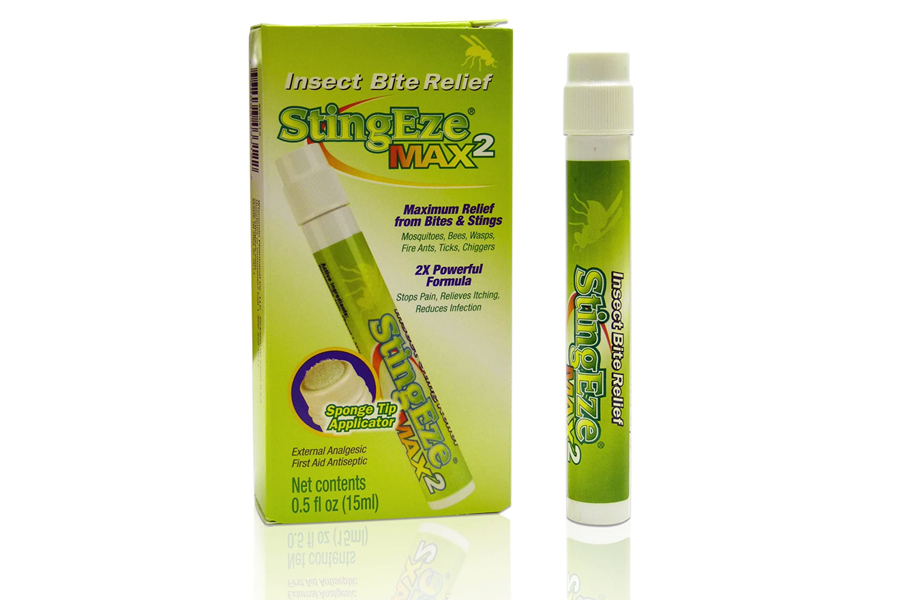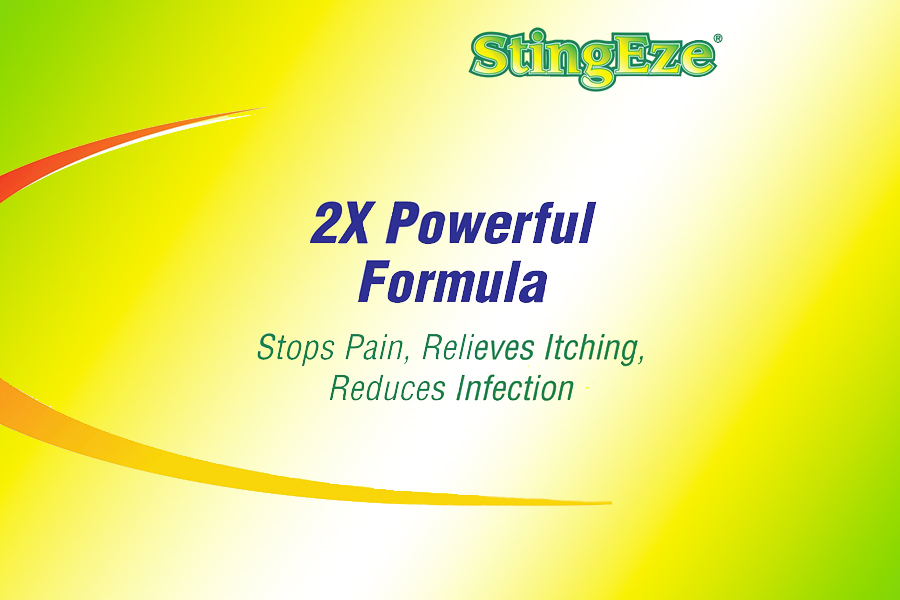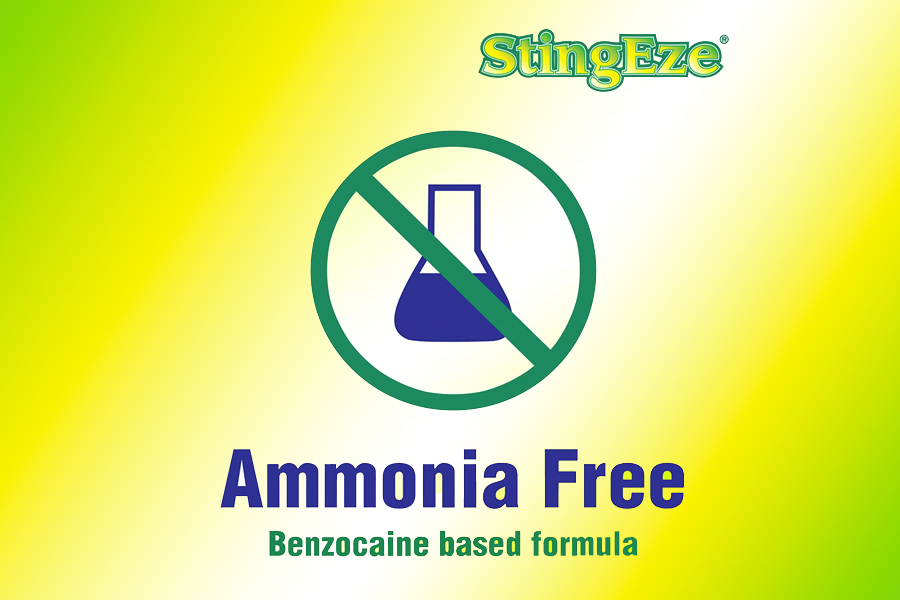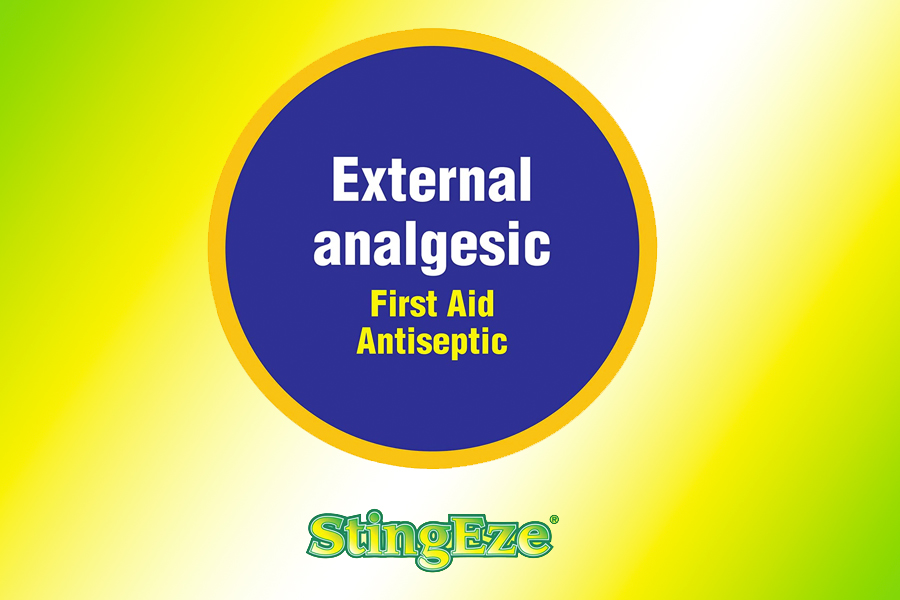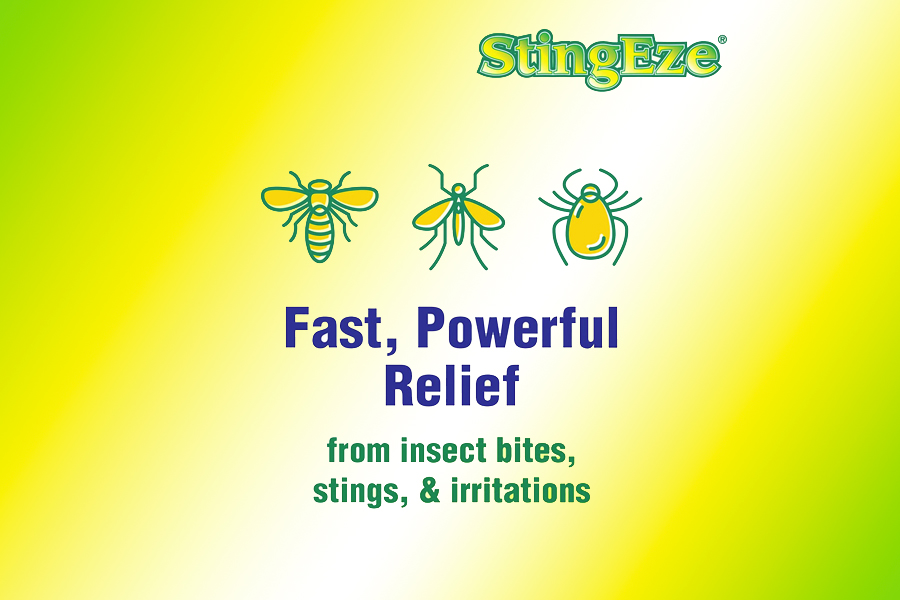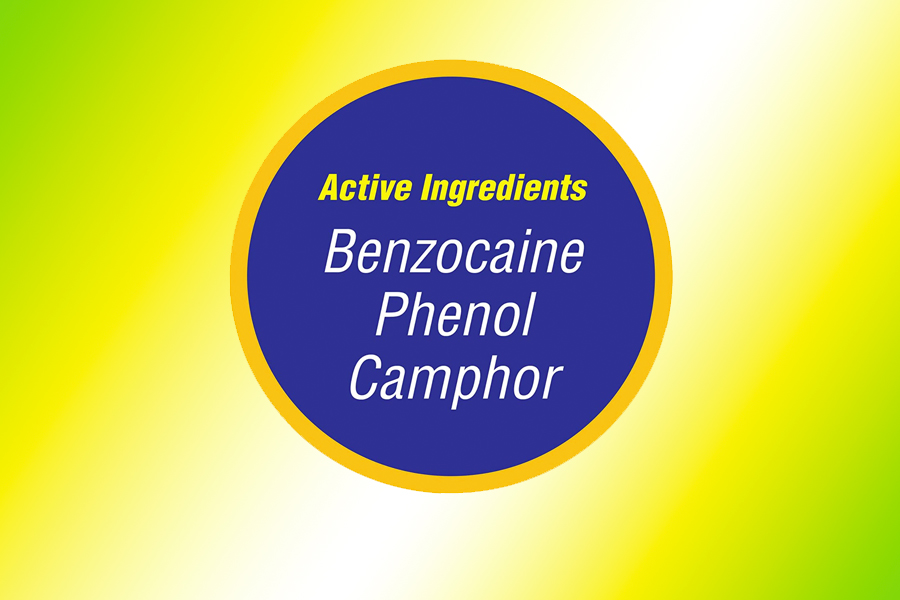 StingEze-Max-Dauber-Box-and-Dauber-Hero-
StingEze-Max-Dauber-2X-Powerful-Formula
StingEze-Max-Dauber-Ammonia-Free
StingEze-Max-Dauber-External-analgesic-First-Aid-Antiseptic
StingEze-Max-Dauber-Fast-Powerful-Relief-from-insect-bites-and-stings
StingEze-Max-Dauber-With-Benzocain-Phenol-and-Camphor






StingeEze Max Insect Bite Itch Relief Dauber
Double the benzocaine providing instant relief for your worst bites and stings.
Provides instant relief from bites and stings associated with common insects, such as bees, ticks, mosquitoes, fire ants, and more
Triple-action formula stops pain, eliminates itching, and reduces swelling while cleaning and disinfecting the impacted area
Benzocaine based formula – ammonia free and gentle on skin
Directions For Use:
Clean Area. Apply a small amount to the bite area while massaging with the sponge tip applicator. If itching persists, apply again in 10 – 15 minutes. For ticks and bees, remove tick or stinger before treatment.
Drug Facts:
Active: Benzocaine 10%, Phenol 1.35% Camphor 3%
Inactive: Menthyl lactate, Propylene Glycol, SD Alcohol 40B 20%, Water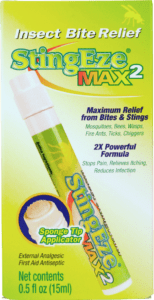 Frequently Asked Questions
Can I use it on children under 2?
For children under 2 we recommend you consult your doctor.
How many times can I apply in 1 day?
Apply to the affected area 1 to 3 times daily. We do not recommend using the product more often than is stated on the box.