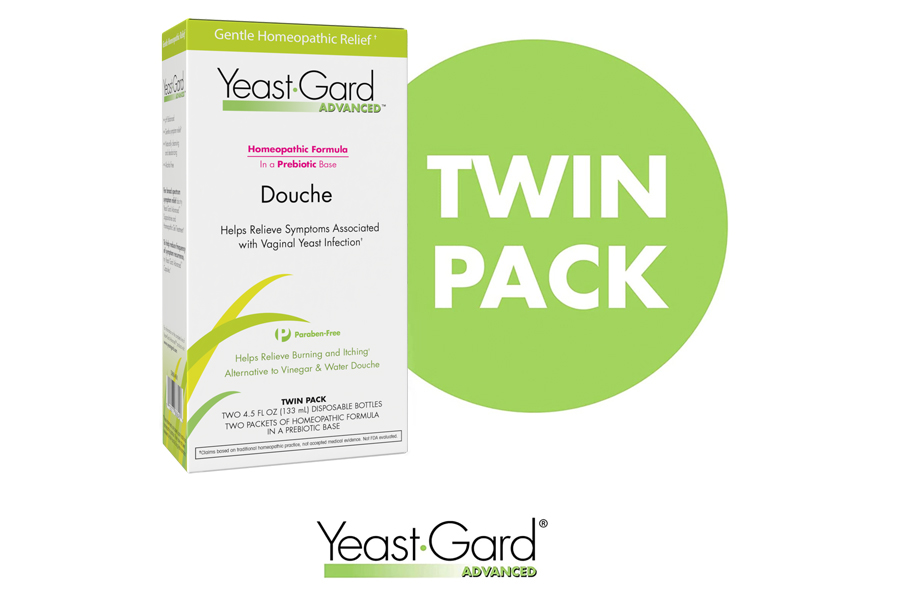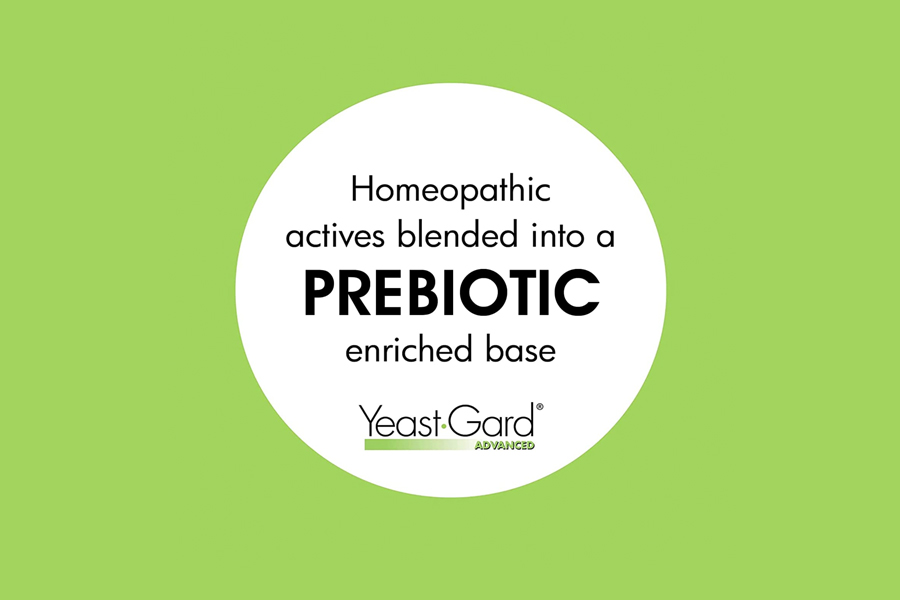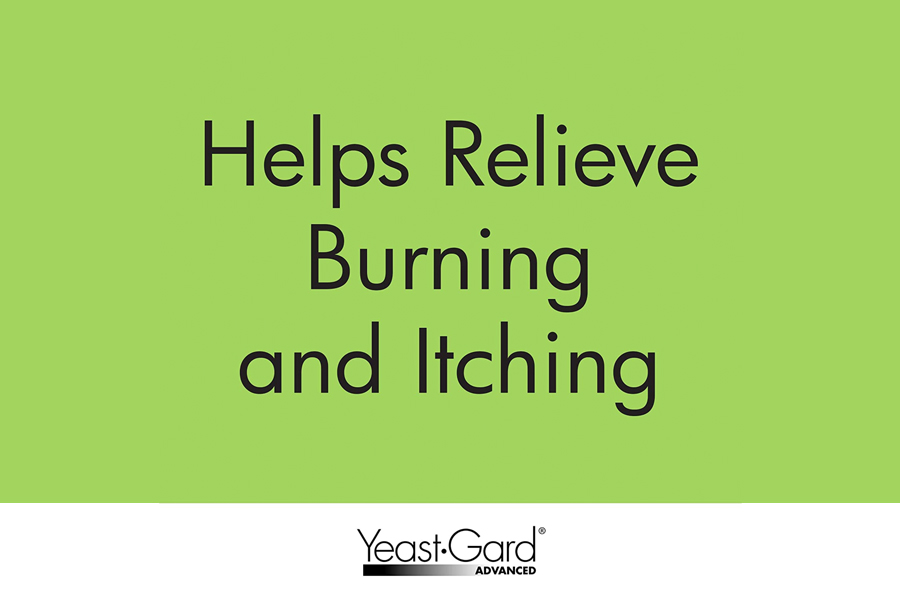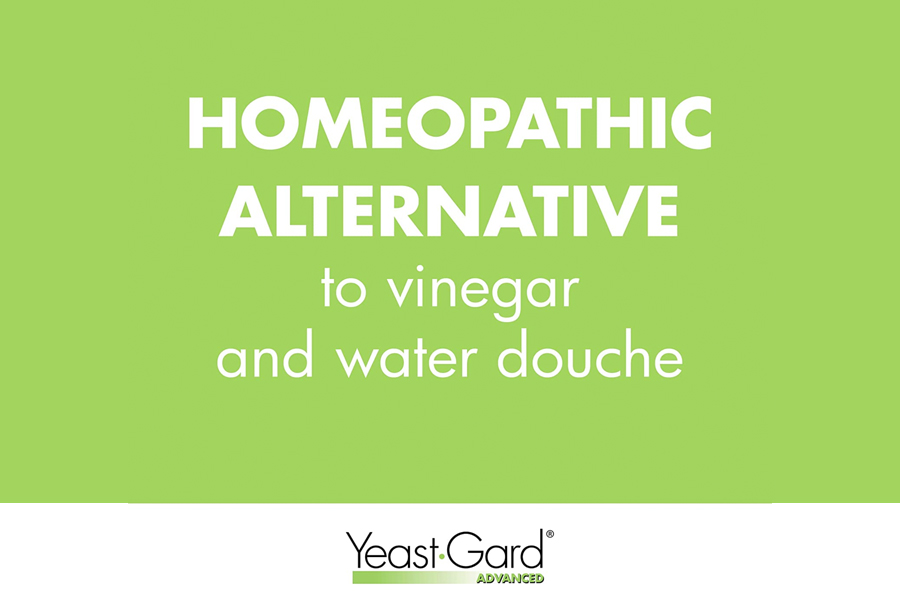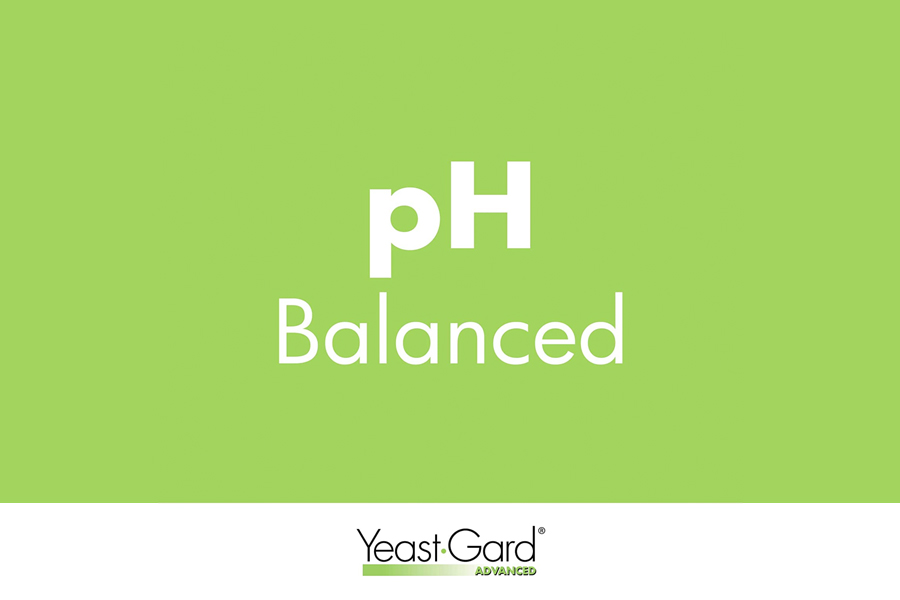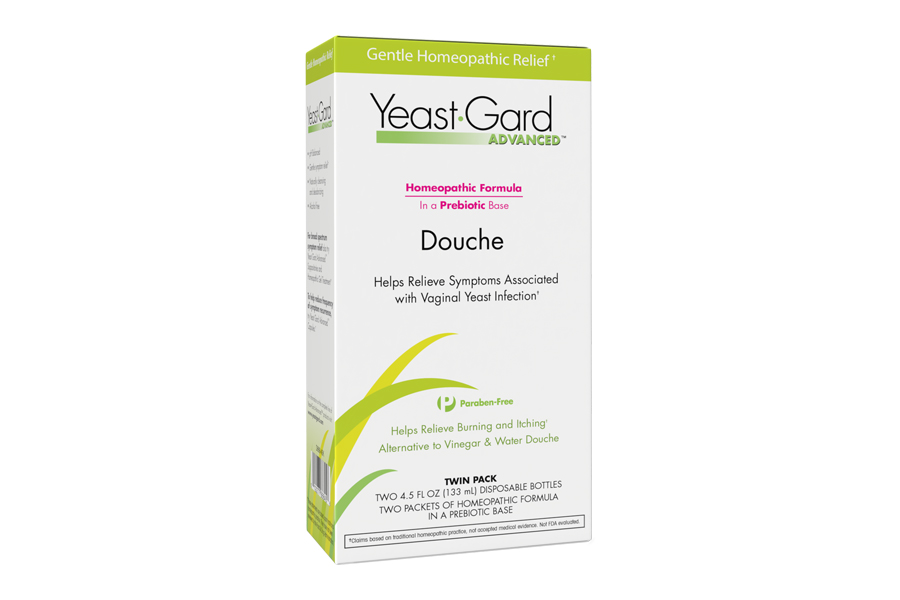 YeastGard-Yeast-Infection-Symptom-Relief-Douche-Twin-Pack
YeastGard-Yeast-Infection-Symptom-Relief-Douche-Prebiotic-Blend
YeastGard-Yeast-Infection-Symptom-Relief-Douche-Helps-Relieve-Burning-Itching
YeastGard-Yeast-Infection-Symptom-Relief-Douche-Homeopathic-Alternative-to-vinegar
YeastGard-Yeast-Infection-Symptom-Relief-Douche-pH-Balanced
YeastGard-Yeast-Infection-Symptom-Relief-Douche-Hero






Homeopathic Yeast Infection Vaginal Douche, Twin Pack
Homeopathic actives blended into a prebiotic enriched base
Delivered in the form of a cleansing, refreshing, and deodorizing vaginal rinse
Homeopathic alternative to vinegar and water douche
May be used in conjunction with other YeastGard Advanced products
Twin pack – 2, 4.5 fl oz. disposable bottles
DIRECTIONS FOR USE
Wash hands thoroughly with soap and water before use
Remove cap and safety seal from bottle. Carefully open a packet and pour homeopathic contents into the douche bottle. Screw cap onto the bottle and shake thoroughly to fully mix the powder into the solution. After fully mixed, remove the cap. Remove sanitary wrap from the nozzle. Screw nozzle onto douche bottle.
Slowly insert nozzle into the vagina, about 3 inches. If needed, a small amount of personal lubricant can be applied to the nozzle to ease insertion of the nozzle into the vagina. Gently squeeze the bottle until the solution is dispensed. Use while seated on the toilet, standing in the shower, or in the tub. After douching discard the bottle and nozzle.
INGREDIENTS
Active Ingredients
Berberis Vulgaris 6X* HPUS** (Barberry)
Calcarea Carbonica 8X* HPUS** (Calcium Carbonate)
Collinsonia Canadensis 3X* HPUS** (Stone Root)
Hamamelis Virginiana 6X* HPUS** (Witch Hazel)
Kali Muriaticum 3X* HPUS** (Potassium Chloride)
*The letters "HPUS" indicate that these ingredients are officially monographed in the Homeopathic Pharmacopoeia of the United States.
Inactive Ingredients
Short-chain fructo-oligosaccharides (prebiotics)
Lactose monohydrate
Maltodextrin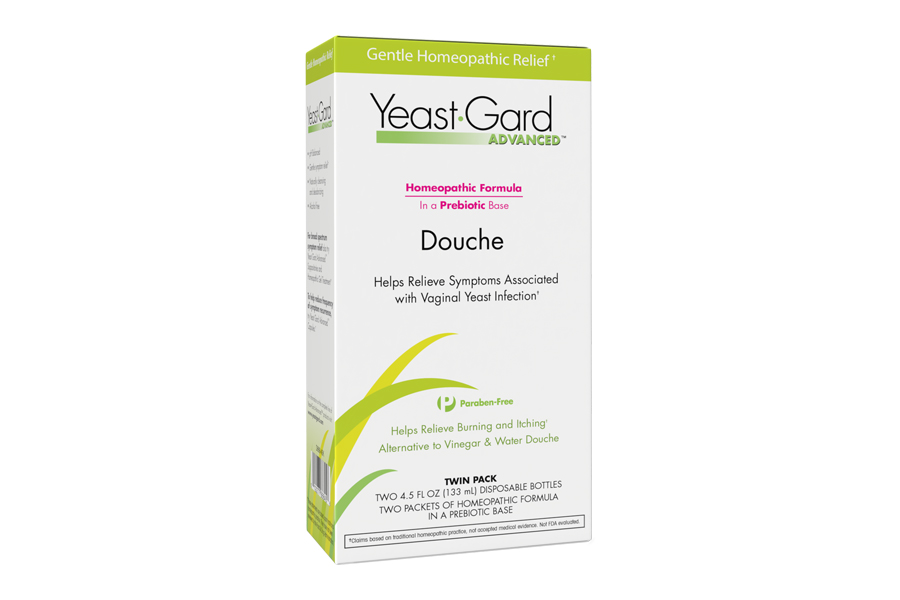 Frequently Asked Questions
What Yeast Infection Symptoms Does the Homeopathic Vaginal Douche help?
YeastGard's Homeopathic Vaginal Douche is specially formulated to relieve yeast infection symptoms, including burning and vaginal itching.
What are the active ingredients?
Homeopathic actives include witch hazel, stone root, and barberry, blended into a prebiotic base.
What is included in the box?
Two 4.5 fl oz bottles of purified water with buffers, two individually wrapped disposable nozzles, and two packets of homeopathic ingredient packets in a prebiotic base